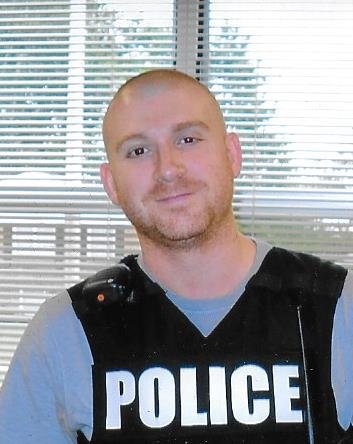 Obituary of Keegan G. App
Keegan G. App, 40, of Farmington, passed away in his home on Monday, August 12, 2019. He was born May 20, 1979 in Bradford, P.A., a son of Patricia Spencer App, of La Plata, M.D., and the late Jon A. App.
Keegan was a graduate of Otto-Eldred Jr.-Sr. High School in Duke Center, P.A. He graduated from the University of Pittsburgh with his bachelor's degree in Criminal Justice. He then graduated from the University of Maryland with his master's degree in Law and Ethics.
Keegan served as a police officer with the Washington, D.C. Metropolitan Police Department from 2005 through 2007. He then served as a police officer and detective with the City of Laurel Police Department in Maryland from 2007 through 2012. Keegan was passionate about his police work and service to others which led him to teaching in order to pass that passion and knowledge onto others. He had been most recently working with the Pierpont Community and Technical College in Fairmont as an Assistant Professor in the Criminal Justice Department.
In his spare time, Keegan was a gun enthusiast. He enjoyed building and collecting guns, as well as range shooting. He was extremely family oriented, enjoyed spending time with friends, and held a special place in his heart for rescued animals. He had organized collection drives on the college campus for sheltered animals. His great joy were his two rescue dogs, Gertie and Victor.
In addition to his mother, he is survived by his sisters, Courtney and her husband Rick Conley of LaPlata, M.D., and Kelsey and her husband Sean Barlow of Hughesville, M.D., his niece and nephews, Jonathan Conley, Caroline Conley, and Finn Barlow, as well as many close friends who became like family to him.
In addition to his father, he was most recently preceded in death by his maternal grandmother, Wanda Spencer, with whom he was extremely close.
Memorial contributions may be made to the Marion County Humane Society, P.O. Box 905, Fairmont, WV 26554.
As per the family's wishes, cremation services will take place. A Celebration of Life Service for family and friends will be held at a later date. Online condolences may be made to www.fordfuneralhomes.com.
To send flowers to the family of Keegan App, please visit Tribute Store