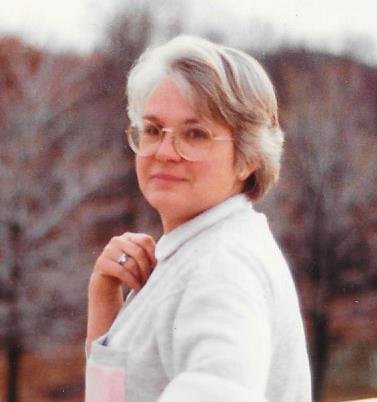 Obituary of Carolen "Dixie" Dollison Shackelford
Carolen "Dixie" Dollison Shackelford, 76, of Fairmont, passed away on Sunday, June 2, 2019 at her residence. She was born December 15, 1942 in Fairmont, a daughter of the late Ralph Richard and Shirley Currey Dollison. She is survived by her husband of 28 years, Mike Shackelford, whom she married on March 16, 1991.
Dixie was a graduate of Stuart Hall in Staunton, VA. She received her undergraduate in Art from UNC Womens' College and her masters in Psychology from Bowie State University in Maryland. She had been a school teacher in Illinois and Maryland and then began her work in psychology at the Crownsville State Hospital in Maryland and later at Chestnut Ridge Hospital in Morgantown.
Dixie was proud of her hand work and was a talented and prolific quilter and knitter. She loved to cook and shared the fruits of her garden and her labor with anyone she met. Dixie and Mike's joy was fishing together in Ontario, Canada. At the home they built together, they took in many a stray animal. Dixie was a wise and caring person. She taught strength and compassion, but didn't "suffer fools."
Dixie's family would like to thank all of their family and friends for the kindness and care they shared throughout Dixie's illness.
In addition to her husband, she is survived by her children: Jean R. and her husband Bob Link of Washington, D.C. , Currey and her husband Ken Fountain of Orange, VA, Rich and his wife Kristen Hill of Neptune Beach, FL, Amy Shackelford and her husband Michael Whitten of Fairmont, and Steven Shackelford and his wife Michelle Slack of Washington, D.C., her grandchildren: Seri and her husband Sam Anderson, Sam Link and his fiancé Lydia Meyer, Sophi Link, Sebastian Hay, Lucy Hay, Mick Hay, Emza Shackelford, Brynnah Shackelford, and her great grandson, Arthur Finn Anderson. She is also survived by her siblings: FiFi and her husband Charlie Reese of Fairmont, K.C. and her husband Bob VanGilder of Fairmont, Dolly and her husband Lee Dunnam of Maitland, FL, Chud and his wife Nancy Dollison of Charleston, WV, and Doug and his wife Sarah Dollison of Grosse Pointe, MI, and her former spouse Dr. Hoyle D. Hill, and many nieces and nephews.
Dixie was preceded in death by her cousins, Pete Dollison and Nancy Gorman. During her illness, she was looking forward to reuniting with her Nana Currey and her Aunt Jean.
Memorial donations may be made to Bowie State University, 14000 Jericho Park Road, Bowie, MD 20715-9465 or 1-877-77-BOWIE
According to her wishes, cremation services will take place and family committal services will be held privately. The family has entrusted Ford Funeral Home, 201 Columbia Street, Fairmont with her arrangements. Online condolences may be made to www.fordfuneralhomes.com.
To send flowers to the family of Carolen "Dixie" Shackelford, please visit Tribute Store