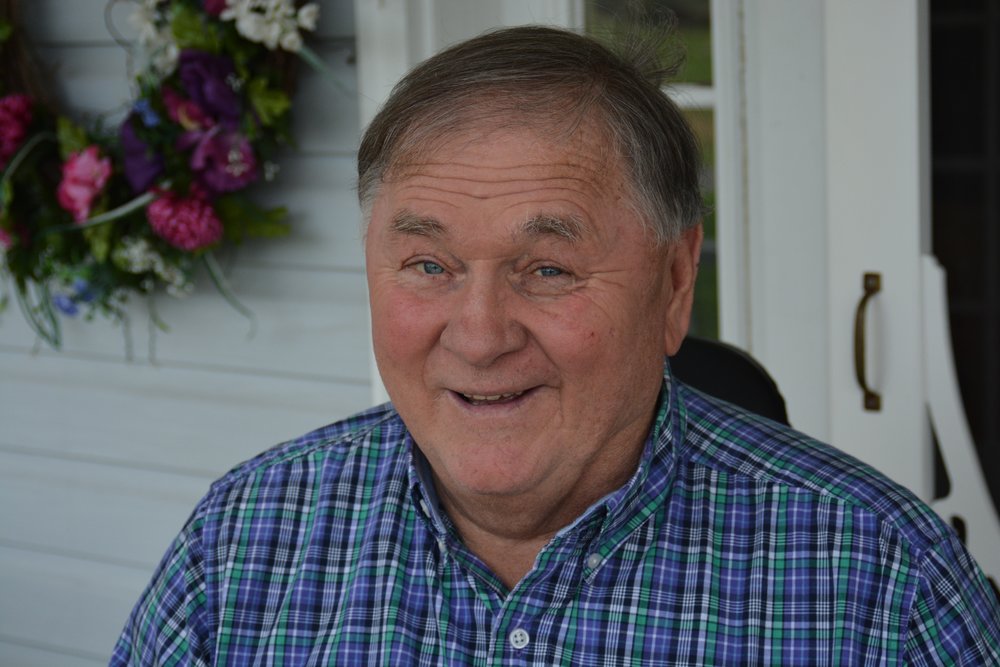 Obituary of Sam D. Starsick
Sam D. Starsick, 69, passed away on March 10, 2019 after a hard fought battle with multiple health issues. He was born on April 2, 1949 the son of the late Sam S. Starsick and Shirley (Crim) and John E. Starsick.
Sam graduated from Farmington High School in 1968. He joined the Navy in 1969 where he was stationed in Millington, Tennessee. After leaving the Navy, he married his childhood sweetheart, Mary Frances (Basile) Starsick, in 1971. Sam worked at several companies which included Fairmont Printing, RC Bottling Company, and Helmick Corporation. In 1974 he started a 21 year career that he loved as a service representative for Mine Safety Appliances. After leaving MSA, he became an independent business man successfully running two businesses: Star-Mar (Starsick/Markel) and later independently as Sky Meadow Enterprises.
Sam was a hardworking, fun loving, optimistic, gregarious, generous, fearless and tenacious man who loved his family and friends with a passion. Sam's personality is best represented by a poem written by his sister, Cecelia Starsick Hawkinberry for his 41st birthday:
Sammy Dale Starsick
Self-made man breezing through
Life with the attitude "I Can"
Education he got on his own
The only requirement a telephone
College grads and their business degrees
Can't compete with his wheel 'n deal ease
Falling, we all know he's done his share
From cars and trees to a love that's rare
Took these words form a song just for you
Dropped the chorus and a line or two
Put it all together as a birthday gift
Though a 41 year old could use a lift!
Sam is survived by his wife and best friend of 47 years, Francie Starsick; his son, Joshua Michael (April) Starsick and granddaughters Myleena and Kytanna of Fairmont; his daughter, Samantha Lynn Starsick of Chicago, Ill; his parents, John and Shirley Starsick of Mod's Run; his brothers, Okey (Beverly) Starsick of Whetstone and Stanley (Virginia) Starsick of Rachel; his sisters, Cecelia (Robert) Hawkinberry of Salt Lick, Shirley Barker of Mod's Run, and Molly Utt of Fairmont. He is also survived by his beloved mother-in-law, Helen Basile; his sister and brother-in-law, Suzanne and Larry Press and brother and sister-in-law Michael (Susan) Basile. In addition, he is survived by a multitude of nieces and nephews and friends whom he adored.
Sam was preceded in death by his infant son, Samuel Christopher Starsick, his biological father, Sam S. Starsick and his father-in-law, Michael E. Basile.
His family would like to thank Dr. Moss and the staff of Ruby Hospital Hospice Unit, as well as the staff of WV Caring for helping Sam make this transition from life as comfortable as humanly possible. They would also like to thank Veteran's Home Based Primary Care Program for their excellent care.
As his last generous act, Sam donated his body to the Wes Virginia University Human Gift Registry. Memorial contributions may be made to the Winfield Volunteer Fire Department, 112 Firehouse Road, Fairmont, WV 26554.
Friends and family may visit at the Ford Funeral Home, 201 Columbia Street, Fairmont on Saturday, March 16, 2019 from 1PM until 2PM. A "Celebration of Life" will be at in the funeral home at 2PM. Online condolences may be made to www.fordfuneralhomes.com.
To send flowers to the family of Sam Starsick, please visit Tribute Store