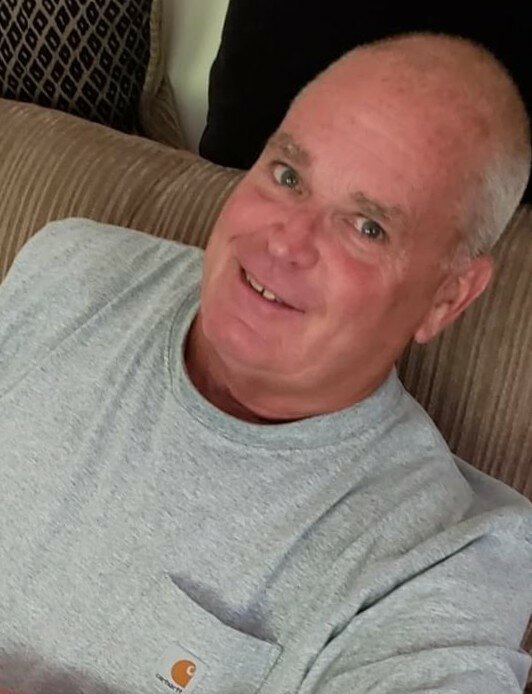 Obituary of Craig Keller Morris
Mr. Craig Keller Morris, 63 years of age of Flemington, WV passed away surrounded by his family at United Hospital Center in Bridgeport. He was born February 6, 1958 in Springfield, MA the son of the late Leroy and Phyllis Keller Morris. He is survived by his wife Pamela Morris. They had celebrated twenty-six and a half years of marriage. He is also survived by a step son Scott Warden and his wife Wendy of Bridgeport and their two children Jace and Avie whom he adored; three sibilings Kris Moore of Georgia, Mark Morris of Pennsylvania and Kimberly Morris Beidelschies of Florida; two nephews Jacob Simmonds of Georgia and Jaret Beidelschies of Florida; a niece Holly Jo Morris of Connecticut and his mother-in-law Barbara Wilson of Bridgeport. He was also preceded in death by a sister Karen Collard. Craig retired from the 103rd Connecticut Air National Guard in East Granby, CT with thirty-seven years of service. Craig was a civilian during the week working for the CANG and on Military Drill weekends his title, at retirement, was Senior Master Sergeant. His nickname on the Base was Mercury Morris, better known as "Merc". He did his basic training at Lackland Air Force Base, TX. During his early part of his career, he was a Weapons Loader and an aircraft weapons systems technician. Craig also served as a member for the Load Standardization Crew, and during his participation with the LSC, the section earned outstanding ratings and a BEST SEEN AWARD. He later became Weapons Element Superintendent, supporting all of the aircraft weapons activities for their unit, the 103rd Maintenance Group. Craig's unit was involved in several deployments: The Cold War with the Soviets back in the 1980's and was deployed to the UK and to Germany during that time. His unit also supported actions in the Balkans and the former Yugoslavia, operating out of Italy. His unit deployed to Kuwait for Operation Southern Watch before September 11. In 2003, his unit was deployed to SWA for Operation Iraqi Freedom. Craig was a well-respected, hard-working and a dedicated serviceman to his unit and to his country. Craig also worked part-time for twenty years at SEKO Logistics in Windsor Locks, CT. SEKO is a freight forwarding service where Craig worked in the warehouse, and also made freight pickups and deliveries. In 2014, he retired from both jobs and he and his wife moved to West Virginia in June 2014. Craig volunteered at the Taylor County Recycling Center, Grafton, WV. He loved volunteering there, and enjoyed the many friendships that he made in his six years of being there. He also enjoyed the outside, mowing and working in his yard. He cherished the simple trips to get a cup of coffee with his wife, traveling the same country road each time four times a week for seven years, and never getting tired of the coffee trip with his wife. A simple highlight of their day. Craig enjoyed working out with his step-son Scott, although he would say he never considered the word "step" Scott was like a son to him. He will be greatly missed by his wife, his family, his many friends and past service men and women that worked with Craig at the 103rd CTANG. A Gathering will be held at later date. Condolences may be extended to the family at www.fordfuneralhomes.com. The Morris family has entrusted the care and arrangements to the Ford Funeral Home, 215 East Main Street, Bridgeport, WV.
Gathering
A Gathering will be celebrated at a later date.