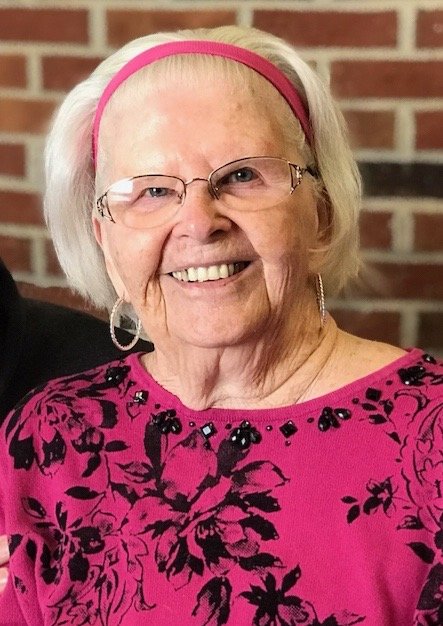 Obituary of Inez Moore Scarbro
Inez Scarbro, 96, of Fairmont, passed away on Monday, December 2, 2019, at the John Manchin Senior Healthcare Center. She was born in Wolf Creek, KY on February 18, 1923, a daughter of the late Herbert and Vina Moore.
Inez is survived by her son, Gregory Scarbro and his wife Susan of Fairmont; two grandchildren, Mary Hannah Scarbro and Kathryn Grace Scarbro; three brothers, Donald Lee Moore of New Albany, IN, Jerry Moore of Lovely, KY, and Leslie Moore and his wife Carolyn of Leesburg, FL; her son's mother-in-law, Ruth Harris of Fairmont; as well as several beloved nieces and nephews.
In addition to her parents, Inez was preceded in death by her loving husband, Vernice Elmon Scarbro and siblings, Louise Hensley, Rebecca Moore, Herbert Moore Jr., Elias Moore, Raymond Moore, and Eugene Moore.
Inez always had a smile on her face. She was a beautiful, fashion icon and the matriarch of the Moore family clan. Inez loved dancing, music and clogging. She worked in the banking, retail, and cosmetic industries. Inez was a true lover of The Lord and was very active at Oak Hill Baptist Church and First Baptist Church in Fairmont, serving in both Women's Circles.
In lieu of flowers, the family requests you hug your loved ones.
Arrangements have been entrusted to Ford Funeral Home, 201 Columbia St., Fairmont, WV 26554. A private committal service will take place at Highlawn Memorial Park in Oak Hill. Online condolences may be made to the family at www.fordfuneralhomes.com.