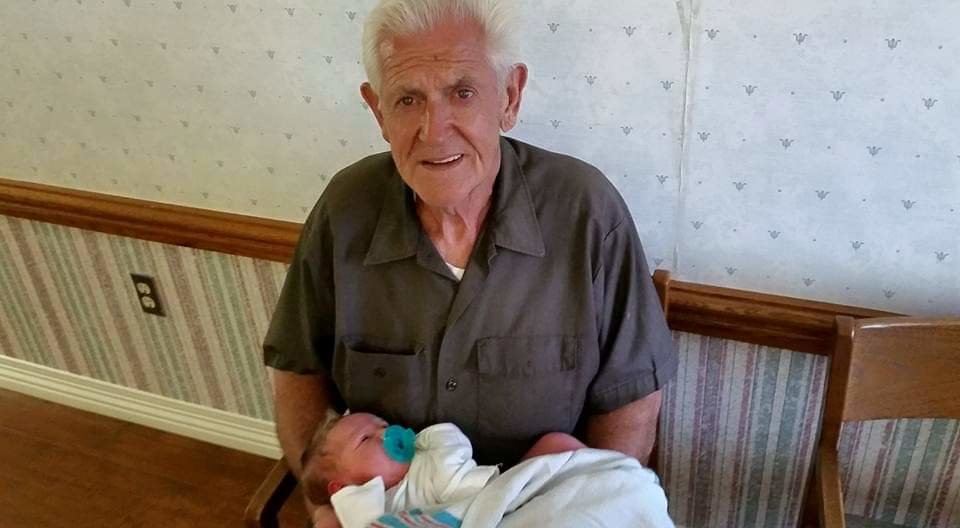 Obituary of Robert Lee Ison
Robert Lee Ison, 84, formerly of Fairmont, passed away on Saturday, November 16, 2019, at the Glasgow Health and Rehabilitation Center in Glasgow. Robert was born on March 11, 1935, son of the late Ralph and May Broce Ison.
Robert is survived by two grandchildren, Tab Eddy and his wife Ktryna of Worthington and Ashley Tate of Shinnston; two great-grandchildren, Tabitha and Kaydence Eddy; his brother, Bill Ison of Cocoa Beach, FL; and a sister, Betty Ison of Kingmont Community.
In addition to his parents, Robert was preceded in death by his loving wife, Eloise Bennett Ison; his daughter, Sheree Tate; and a sister, Lois Wasko.
Robert was a member of Covenant Church and was a Veteran of the U.S. Army. He worked for the Times West Virginian and only missed one week of work in over 43 years of service. Robert enjoyed working, being on the farm, watching sports, and spending time with his family.
The family will receive friends at Ford Funeral Home, 201 Columbia St., Fairmont, WV 26554, on Wednesday, November 20, 2019, from 4 p.m. until 8 p.m. and on Thursday, November 21, 2019, from 10 a.m. until 11 a.m. The funeral service will be held in the funeral home on Thursday, November 21, 2019, at 11 a.m. with Pastor Josh Morgan officiating. A committal service will follow at the West Virginia National Cemetery in Pruntytown where full military rites will be conducted by the Marion County Veteran's Counsel. Online condolences may be made to the family at www.fordfuneralhomes.com.