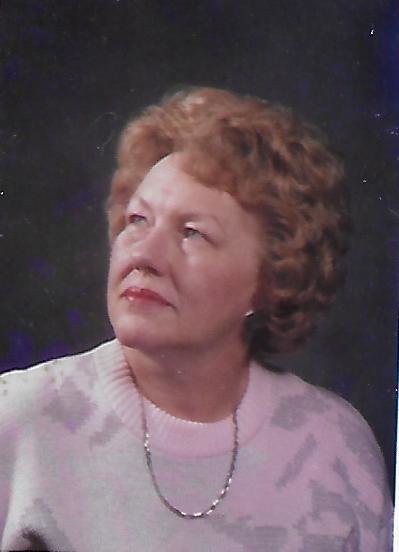 Obituary of Nina Jo Noechel Mays
Nina Jo Noechel Mays, 85 years of age, of Fairmont, WV, passed away on Wednesday, November 6, 2019 at St. Barbara's Nursing Home in Monongah, WV. She was born July 25, 1934 in Weston, WV the daughter of the late Orville and Mary Ward Jarvis.
She is survived by three sons Paul Noechel and his wife Trudy of Lost Creek, WV, Jeff Noechel and wife Karen of Fairmont, WV and Greg Noechel and his wife Penny of Dayton, OH; two daughters Karen Zelenak of Concord, NC and Kathy Workman of St. Cloud, FL; eleven grandchildren Jeff Jr. and Crystal Noechel, Corey and Kalyn Noechel, Krista and James Kjorlaug, Whitney and Chris Cathcart, Kyle Zelenak, Kyleigh Zelenak, Barbara Jo Workman, Ronnie and Renee Workman, Tyler and Emily Haddix, Lyndsey and Justice Rollison and Braydon Haddix; seventeen great grandchildren Sara, Tucker and Roslyn, Jaxon, Bristol, Hannah, Eli, Henry, Patrick, Aubrey, Conner, Judah, Lane, Bowen, Luke, Dakotah and Ava. Nina is also survived by several nieces and nephews. She was also preceded in death by a granddaughter Natalie Noechel and a brother Don Jarvis.
Nina Jo was a 1952 graduate of East Fairmont High School. She retired from Coca Cola Company in Fairmont as the office manager with over 25 years of service. She had also been employed with Revco and Westinghouse.
She was a member of Gateway United Methodist Church and an avid fan of the WVU Mountaineers, the Pittsburgh Steelers and Pirates. Nina Jo will be greatly missed by a wonderful group of neighbors that she had known and enjoyed for over 55 years.
A private service with family will be celebrated at a later date.
Condolences may be extended to the family at www.fordfuneralhomes.com.
The Noechel/ Mays family has entrusted the care and arrangements to the Ford Funeral Home, 201 Columbia Street, Fairmont, WV.
To send flowers to the family or plant a tree in memory of Nina Jo Mays, please visit Tribute Store