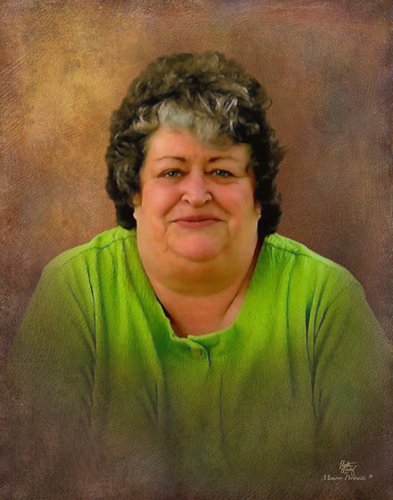 Obituary of Mary Alice Lantz
Mary Alice Lantz, 76 years of age, of Brushy Fork Road died on Tuesday, October 29, 2019, at River Oaks, Clarksburg, WV. She was born February 11, 1943, in Clarksburg, WV, the daughter of the late Joseph and Georgina Ferguson Wagner. She was preceded in death by her husband, Arthur Duane Lantz, in 2010. They had celebrated forty-nine years of marriage.
She is survived by a daughter Anne Martin and her husband Charles, of Brushy Fork Road; a son, Stephen Lantz and his wife Kandie, of Lost Creek, WV; three grandchildren, Nathaniel Lantz and Mackenzie Duncan of Barboursville, WV, Joshua West of Lost Creek, WV and Shalean Stroud of Sacramento, CA, and two sisters-in-law, Catherine Wagner of Hinkle Lake Road and Lenora Wagner of Sevierville, TN. She was also preceded in death by two brothers, James J. Wagner and David C. Wagner.
Mary was a 1961 graduate of Bridgeport High School and graduated first in her class from Morgantown Beauty School. She worked for Stylorama and Mar-Vel Salons, before opening her own shop, in 1971 called Mar-Lan Beauty Salon.
Until her health kept her from attending regularly, she was an active member of Trinity United Methodist Church. She enjoyed planning the events of Vacation Bible School and preparing Sunday School lessons for the children. Mary gave energy and time to the CEOS's. She was the past president of the Trinity CEOS and member of the Harrison County and West Virginia CEOS's. She will be remembered for her leadership and teaching skills.
Friends will be received at the Ford Funeral Home, 215 East Main Street, Bridgeport, WV on Friday from 3:00 PM – 5:00 PM and 6:00 PM – 8:00 PM. The funeral service will be celebrated at Trinity United Methodist Church, 3591 Brushy Fork Road, Bridgeport, WV, on Saturday, November 2, 2019 at 11:00 AM with Reverend Gage Rewerts and Reverend Robert Cole presiding. The entombment will follow in the Trinity Cemetery. Condolences may be extended to the family at www.fordfuneralhomes.com. The Lantz family entrusted the care and arrangements to the Ford Funeral Home, 215 East Main Street, Bridgeport, WV.