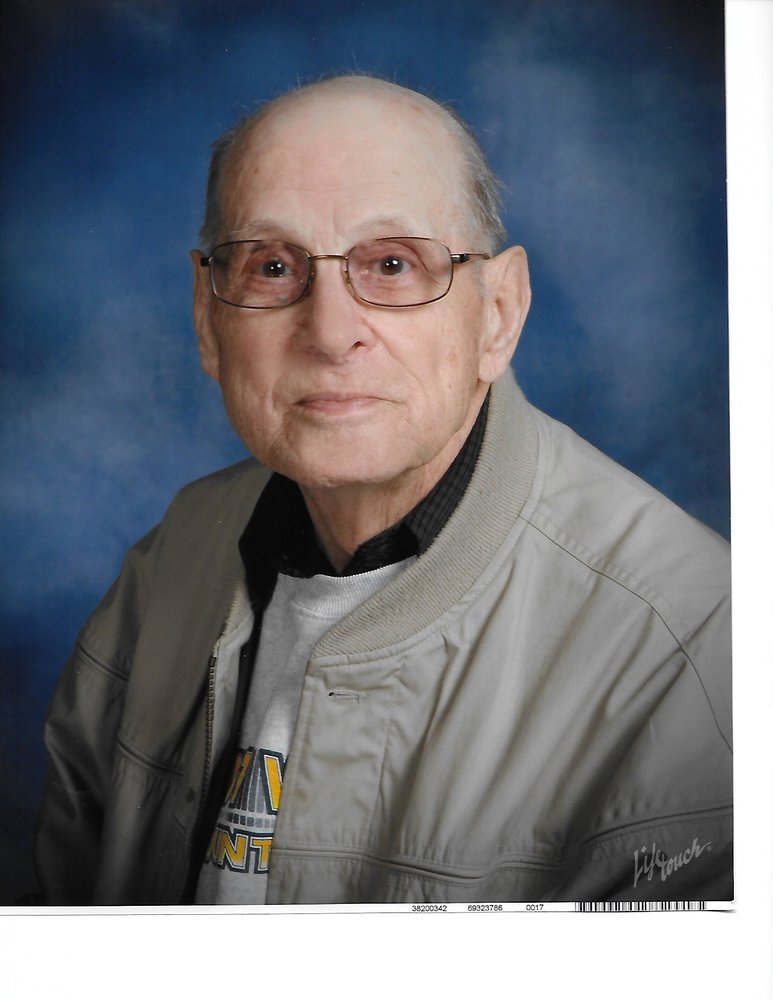 Obituary of Walter E. Tucker
Walter Ethan Tucker, 93, of Fairmont, passed away on Sunday, October 27, 2019 at the Genesis Center Pierpont Campus in Fairmont. He was born November 24, 1925 in Fairmont, a son of the late Selva M. and Lavada Hall Tucker. He was preceded in death by his wife Dorothy L. Palmer Tucker in 1991.
Walter was a member of the H&H Chapel United Methodist Church in Fairmont and a graduate of East Fairmont High School. He was a Veteran with the United States Navy having served during World War II in the Pacific Theater. He retired in 1982 from Owens Illinois Glass Plant with over 38 years in the Corrugating Department.
Survivors include his son, Robert L. and his wife JoAnn Tucker of Grafton, grandchildren, Jennifer and her husband Raymond Allen Glaspell, Jr. of Grafton, and Robert Lee and his wife Julie Tucker of Grafton, as well as seven great granddaughters, JoCee, Gabrielle, Isabella, Katie, Addie, Tenley, and Remi. He is also survived by his special friend Barbara Darocha.
Walter was preceded in death by his brothers, Raymond Tucker and Wayne Tucker, and his sisters, Mildred Tucker and Hazel Fox.
Friends and family may visit the Ford Funeral Home, 201 Columbia Street, Fairmont, on Thursday, October 31, 2019 from 10AM until 1PM. The funeral will be held in the funeral home on Thursday at 1PM with Reverend Jim Zinn officiating. Interment will follow at the Mt. Zion Cemetery in Fairmont. Online condolences may be made to www.fordfuneralhomes.com.