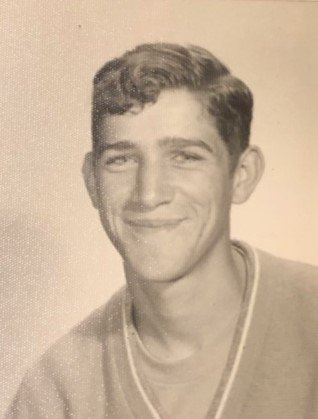 Obituary of William Dale "Cowboy" Shriver
William Dale "Cowboy" Shriver, 70, of Fairview, West Virginia died Monday, September 30, 2019 at his residence. He was born December 7, 1948 in Fairmont, WV a son of the late Ellen Imogene Shriver.
He is survived by 2 daughters and 2 son in laws Veronica Wright & Neil Chisler of Blacksville, WV and Amanda & Robert Sizemore of Richmond, VA, a brother and sister in law Robert & Dottie Michael of Mannington, WV, 3 sisters and 2 brother in laws Bonnie & Mark Chisholm of Clarksburg, WV, Connie & David Brooks of South Carolina and Jackie Chisler of Blacksville, WV, 3 grandchildren Kelsi Wilson & her husband Preston Wilson, Morgan Wright and Christopher Sizemore, a great granddaughter Zoey Statler, many nieces, nephews, and friends including Casey Mays.
He was preceded in death by a son Vernon Andrew Sanford, a brother Randy Michael, a son in law Robert A. Wright, and a lifelong companion of 34 years Carolyn Sue Mays.
Mr. Shriver was a retired coal miner for the U.M.W.A. for over 40 years where he served as a Shaft Department Boss. He was a Christian by faith and a graduate of Fairview High School. He was always known as "Cowboy" to his friends and absolutely loved life on the farm, the outdoors, his horses and his other critters. He also never knew a stranger and was known for his tree cutting ability.
Arrangements have been entrusted to the Ford Funeral Home, DeGarmo Chapel, 207 Second Street, Rivesville, WV 26588. A private graveside service will be held for the family in the McCurdysville Cemetery with Pastor Fred Eddy officiating. Online condolences may be made to the family at www.FORDFUNERALHOMES.com.
To send flowers to the family or plant a tree in memory of William Shriver, please visit Tribute Store