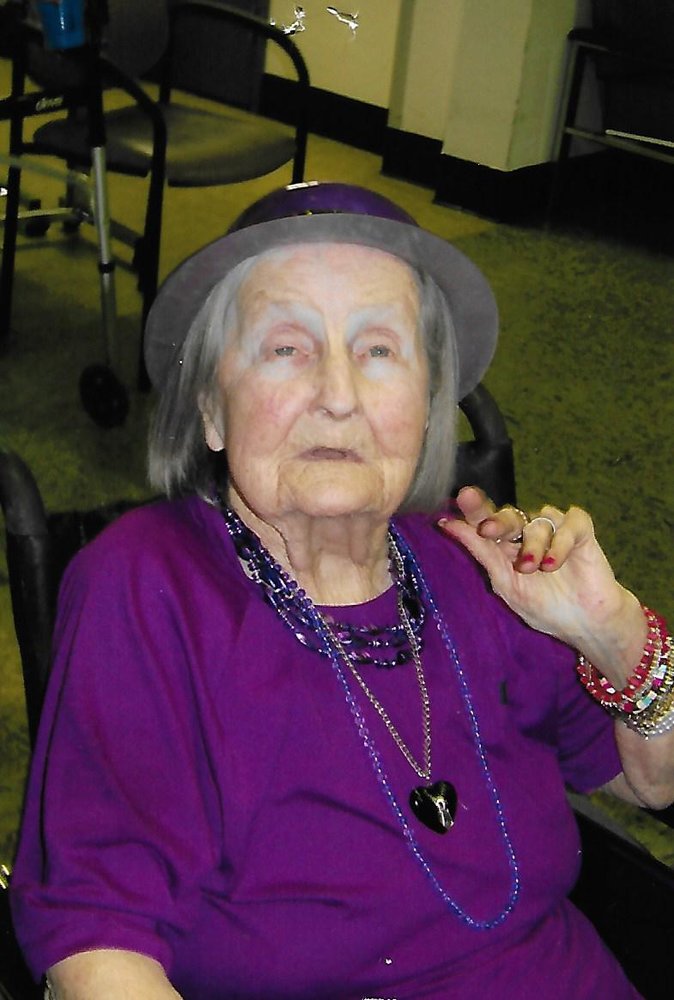 Obituary of Cathaline W. Henderson
Cathaline W. Henderson, 94, of Glady Creek, passed away on Monday, September 30, 2019 at the John Manchin Sr. Healthcare Center. She was born February 26, 1925 in Marion County a daughter of the late William Denzil and Opal Vincent Henderson.
Cathaline was a past member of the Wesleyan Holiness Church in Webster, WV and had more recently been attending Victory Baptist Church in Fairmont. In her youth, Cathaline was a caregiver for children and she served as a live-in nanny for several local families. She helped raise her younger siblings and babysat her nieces and nephews. She enjoyed spending time on the family farm in Glady Creek and was the last surviving member of her immediate family.
Cathaline was a very loving person. She never knew a stranger and loved to help with anything she could do for anyone. She loved her costume jewelry which became her daily embellishment and enjoyed tagging along on any trip that was planned.
Cathaline was preceded in death by her brothers, Denzil Henderson, Stephen Arl Henderson, Wesley Henderson, Francis Henderson, Paul Henderson, Lonnie Henderson, and Davidson Henderson, as well as her twin sister Mary B. Henderson and her sister May Linn.
She is survived by her sister-in-law, Beverly Henderson, as well as many nieces and nephews.
Friends and family may visit the Ford Funeral Home, 201 Columbia Street, Fairmont on Saturday, October 5, 2019 from 10AM until 12 noon. The funeral will be held in the funeral home on Saturday at 12 noon with Pastor Nathan Barker officiating. Interment will follow at the Glady Creek Cemetery in Marion County, WV. Online condolences may be made to www.fordfuneralhomes.com.
To send flowers to the family or plant a tree in memory of Cathaline Henderson, please visit Tribute Store