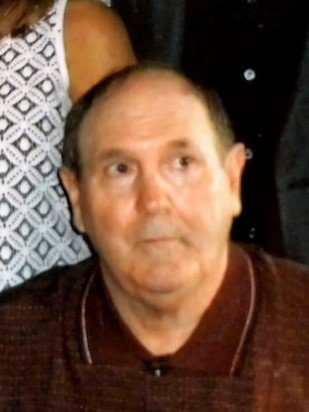 Obituary of James "Jimbo" Charlton Paugh
James "Jimbo" Charlton Paugh, 75, of Barrackville, passed away on Monday, September 23, 2019, at his home. He was born in Fairview on March 29, 1944, the son of the late James Clair Paugh and Bonnie Jean Charlton Mills.
Jimbo is survived by his loving wife of 54 years, Diane Kennedy Paugh; four children, Cherie Moore and Charles Frank of Barrackville, Mary Jane Tobin and her husband Jim of Monumental, James Charlton Paugh II and his wife Lyndsay of Chapmanville, and Grant Jason Paugh and his wife Kristie of North Canton, OH; eight grandchildren, Brandon Stottlemire and his wife Brianna, Kaira Moore, Kennedy Moore, Elijah Frank, Lillian Napoli, James Charlton Paugh III, Asa Jackson Paugh, and Alexander Napoli; his great grandson, Braddox Paul Stottlemire; and his sister, Bonnie Sue Toothman.
In addition to his parents, Jimbo was preceded in death by his step-father, James R. Mills.
Jimbo was a graduate of Barrackville High School and Barber College in Huntington. He worked at Westinghouse and North American Philips. He was a member of the State Championship Basketball team at Barrackville High School. He was a star pitcher growing up and was honored to tryout for the Pittsburgh Pirates. Being a barber by trade, many of the children in the area got their haircuts at his shop on Pike Street. The famous "flat top" was the rage at the time. Jimbo coached many youth baseball, basketball and football teams while his sons were growing up. For years he would frequent the "Diary Mart" for his power ball tickets in his quest to hit the lotto.
In accordance with Jimbo's wishes, he will be cremated. The family will receive friends at Ford Funeral Home, 201 Columbia St., Fairmont, WV 26554, on Friday, September 27, 2019, from 11 a.m. until 12 noon. A memorial service will be held in the funeral homes on Friday, September 27, 2019, at 12 noon with Elder David Kennedy officiating. A committal service will follow at Woodlawn Cemetery. Online condolences may be made to the family at www.fordfuneralhomes.com.
To send flowers to the family or plant a tree in memory of James "Jimbo" Paugh, please visit Tribute Store