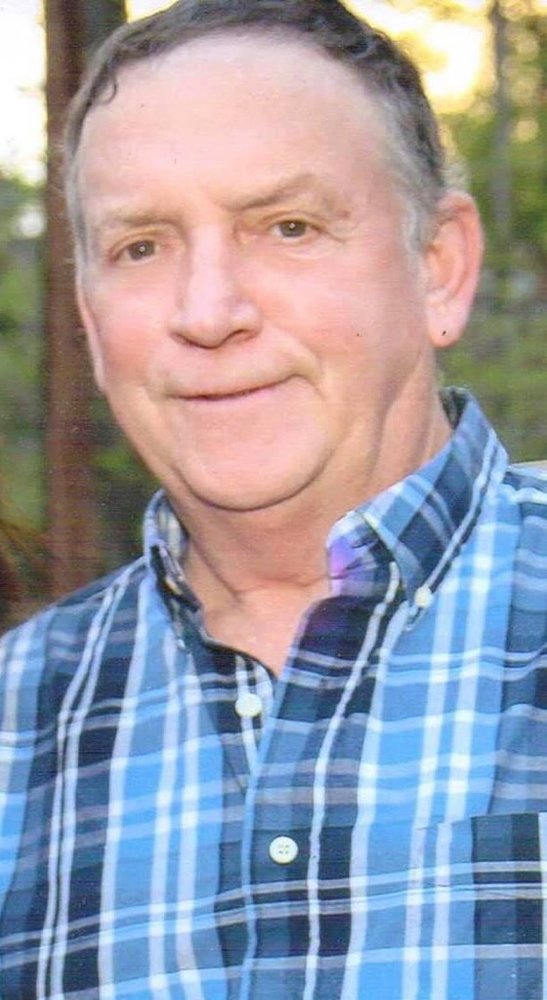 Obituary of David Allen Clemens
David Allen Clemens passed from this life and Heaven gained an angel on Saturday, August 24, 2019. He was born on September 23, 1948, a son of Clifford and Maxine Clemens. Dave is survived by his high school sweetheart of 55 years, Deborah L. Stewart Clemens, who he dated five years before marrying on March 16, 1968.
Dave took pride in being a hard worker at an early age as he began putting up hay and working for Brown's Dairy Farm at only 14. When he was 16, he worked for Sauros' Car Wash on Merchant Street and at the Community Hardware.
Dave graduated from East Fairmont High School in 1966 and was immediately accepted into the Carpenters Local Union 428 Apprenticeship School in Clarksburg where he worked as an apprentice on the I79 Interstate until being drafted into the U.S. army on April 11, 1968. While he was serving, he received several honorary conduct medals. Dave received a medal for heroism as a result of saving two men's lives and in doing so, risking his own and another for bravery. He was never a person to brag about his successes. Dave came out of the service as an E-5 with an honorable discharge in 1971. He went back to Carpenter Apprentice School for four years in addition to studying Superintendent and Project Management at Fairmont State for two years. He was passionate about fighting for the Union's rights and served as president of the Local 428 Union and was involved with the Carpenters District Council. At 57 years old, he retired in 2005 to enjoy life, travel, and spend time with his friends and family.
After seven years of fun and a month before his 65th birthday, Dave was struck with Stage 4 Non-Hodgkin's Lymphoma. The chemo negatively affected his heart, which he lived with for five years. In January of 2018, he got very sick with his heart and spent a month at Mon General before going to the Cleveland Clinic for a L-Vad Pump installation. Dave didn't like it there so returned home after 10 days. He got very sick and went to the WVU Heart Institute where he was the first WV resident to have a L-Vad pump placed into his heart so the heart could pump evenly throughout his body, which was a success. Shortly after, the doctors found out that his right side quit working. He, then, became the first WV resident to receive a R-Vad Pump and was in the hospital for 71 days in and out for fluid. Dave had what is referred to as "Chemo Heart". He was liked by all of his nurses and doctors and became known as their VIP patient. Because of him, they received their Joint Commission. The family would like to thank every person that took care of him, including his doctors, nurses and friends who kept his spirits up.
Dave was a member of the Fairmont Masonic Lodge #9 A.F. & A.M., Scottish Rite and Royal Arch Masons, Orient #9, where he held offices. He was also a member of the Order of the Eastern Star, where he and his wife both held offices.
Dave enjoyed working on old cars and about anything with an engine in it and working with wood of any kind. He loved gardening, canning fresh fruit, vegetables, and any kind of jelly. His favorite sport was hunting at his camp in Parsons. He loved getting with his son, his grandsons, and all of his hunting friends. They learned what happened at the camp, stayed at the camp. His last trip was November of 2018 with his son, two grandsons, and three of his friends. Dave loved fishing, WVU football and WVU basketball. He also enjoyed going out on the road talking to his special friends at Speedway Drive Inn, K&T Truck Stop, and at Mom's Place. He had some really special friends. A few of his lifelong friends include, Eldoris (Boo) Gooden who was there through all of Dave's illness, Roger Johnson, Eddie Butcher, Tom Gooden, David Gooden, and Gene Kisner who did so much when he got sick.
Dave will be reunited with his mother, father, grandparents, aunts, uncles, one niece, three brothers-in-law, one sister-in-law, his father-in-law James Stewart, and most of all his little girl Shannon Clemens Nesselrotte.
Dave is survived by his wife Deborah Clemens of Pleasant Valley; son, David Clemens and his wife Michelle of Farmington; daughter, Sunday Barker and her husband Lloyd (Bub) of Mannington; grandchildren, Chaz Barker, Storm Barker, Brody Nesselrotte, Tanner Nesselrotte, Levi Clemens, and Logan Clemens; great grandchild, Tinley Barker; one brother, Paul Clemens of Fairmont; nieces and nephews, Stephanie Clemens of Rivesville, Corey Shuck of Florida, Kimberly and Scott Manspeaker, Gracey and Gaven all of Georgia; several sisters-in-law; brothers-in-law; his mother-in-law Pearl Stewart Corbin who was married to the late Robert Corbin.
The family requests memorial contributions be made in Dave's memory to the WVU Heart and Vascular Institute, 1 Medical Center Drive, Morgantown, WV 26506.
The family will receive friends at Ford Funeral Home, 201 Columbia St., Fairmont, WV 26554, on Wednesday, August 28, 2019, from 4 p.m. until 8 p.m. and on Thursday, August 29, 2019, from 12 noon until 2 p.m. The funeral service will be held in the funeral home on Thursday, August 29, 2019, at 2 p.m. with Reverend Dr. Allan Copenhaver officiating. A committal service will follow at Clermont Cemetery where full military funeral rites will be conducted by the Marion County Veteran's Counsel. Full masonic ritualistic services will follow conducted by Fairmont Masonic Lodge #9 A.F. & A.M. Online condolences may be made to the family at www.fordfuneralhomes.com.
To send flowers to the family of David Clemens, please visit Tribute Store
Visitation
4:00 pm - 8:00 pm
Wednesday, August 28, 2019
Ford Funeral Home
201 Columbia Street
Fairmont, West Virginia, United States
Visitation
12:00 pm - 2:00 pm
Thursday, August 29, 2019
Ford Funeral Home
201 Columbia Street
Fairmont, West Virginia, United States
Funeral
2:00 pm
Thursday, August 29, 2019
Ford Funeral Home
201 Columbia Street
Fairmont, West Virginia, United States