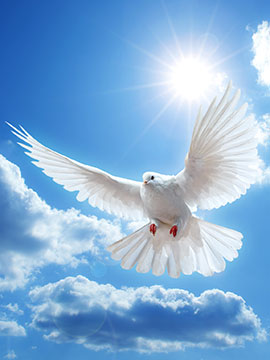 Obituary of Stephen Frederick Weekley
Stephen Frederick Weekley, 78, of Rivesville, passed away on Tuesday, August 13, 2019, at Fairmont Regional Medical Center. Stephen was born in Hoodsville on February 13, 1941, a son of the late Fred Dewey Weekley and Anna Martha Lucyk Weekley.
Stephen is survived by his son, Stephen W. Weekley and his wife Michelle of Rivesville; daughter, Holly Samantha Vennis of Rivesville; four grandchildren, Amber Renee Jean Hostutler of Morgantown, Leeanna Nicole Weekley of Rivesville, Matthew Weekley of Rivesville, and Mila Weekley of Rivesville; his sister, Marjorie Ann Jones of Chunks Run; and sister-in-law, Virginia M. Weekley of Rivesville.
In addition to her parents, Stephen was preceded in death by a granddaughter, Gloria Jean Bowers and two brothers, Roderick David Weekley and Michael Joseph Weekley.
Stephen was Mormon by faith and formerly employed by Curfman's Garage in Fairview. He enjoyed going to car shows and watching NASCAR races.
The family requests memorial contributions be made in Stephen's memory to the American Diabetes Association, 100 W. Station Square Dr., Unit 1900, Pittsburgh, PA 15219.
The family will receive friends at Ford Funeral Home, DeGarmo Chapel, 207 Second St., Rivesville, WV 26588, on Thursday, August 15, 2019, from 4 p.m. until 8 p.m. and on Friday, August 16, 2019, from 10 a.m. until 11 a.m. The funeral service will be held in the funeral home on Friday, August 16, 2019, at 11 a.m. with Reverend Stanley Merrifield officiating. A committal service will follow at McCurdysville Cemetery. Online condolences may be made to the family at www.fordfuneralhomes.com.