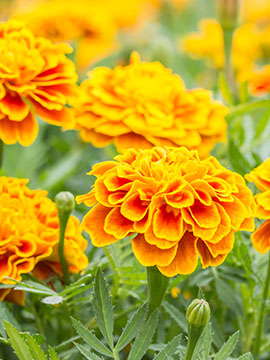 Obituary of Betty McGee Wyckoff
Betty McGee Wyckoff, 91, of Fairmont, West Virginia died Monday, July 29, 2019 in the Genesis Healthcare Pierpont Center. She was born July 8, 1928 in Shinnston, WV a daughter of the late Lazure Smith McGee & Pauline Hardesty McGee. She is survived by her husband William Manley Wyckoff of Fairmont, WV.
She is survived by a son and daughter in law Robert W. Wyckoff of Fairmont, WV & Vickie L. Wyckoff of Seminole, FL, a sister Martha L. Rudolph – Maher of Lancaster, PA, 3 grandchildren Cindy Rowlands & her husband Llyr Rowlands, Jonathan Wyckoff and Nicole Wyckoff, 2 great grandchildren Efa Rowlands and Nia Rowlands and 2 nieces Carolyn Fisher and Susan Showalter.
Mrs. Wyckoff was a homemaker and longtime member of the First Presbyterian Church of Fairmont, graduated from Shinnston High School and Stephens College in Columbia, Missouri.
Arrangements have been entrusted to the Ford Funeral Home, Ford Chapel, 201 Columbia Street, Fairmont, WV 26554. A private service will be held for the family. The committal will be held in the Shinnston Memorial Cemetery. Online condolences may be made to the family at www.FORDFUNERALHOMES.com.
To send flowers to the family of Betty Wyckoff, please visit Tribute Store