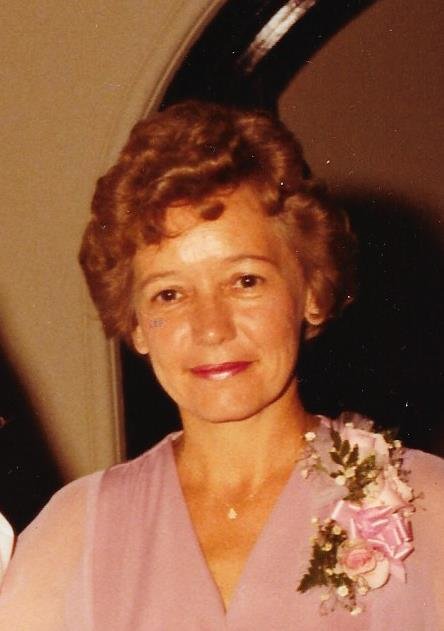 Obituary of Doris Lea Shaffer Cain
Doris Lea Shaffer Cain, 87, of Fairmont, passed away on Monday, July 29, 2019 at the home of her daughter surrounded by her loving family. She was born October 1, 1931 in Fairmont, WV, a daughter of the late Lanis Harold and Ethel Beatrice Baker Shaffer. She was preceded in death by her loving husband and the love of her life, William "Bill" Everett Cain on January 14, 2018.
Doris Lea was a 1949 graduate of East Fairmont High School and earned her Bachelor's Degree in Elementary Education from Fairmont State College in 1953. She taught 30 years at East Park Elementary School. During that time, she was honored as Marion County Teacher of the Year. After retirement, Doris Lea worked as a supervisor for student teachers at Fairmont State College for several years. She loved children and was a member of Gamma Chi Chi Sorority, Mu Chapter of the Alpha Delta Kappa International Honorary Sorority for women educators, and the West Virginia Education Association. She was also a member of the Gateway United Methodist Church.
Doris Lea was a very talented individual with many interests including sewing, quilting, gardening, and playing cards with her friends at the Senior Center.
Doris Lea is survived by her two daughters, Jennifer Lea Costello and her husband Pat, and Cynthia Leonard and her husband Mike, all of Fairmont. She is the proud grandmother of five grandchildren, Ryan Costello of Washington, DC, Amanda Lake and her husband Alex of Fairmont, Jessica Costello of Morgantown, Adam Leonard and his wife Brooke of Fairmont, Brett Costello and his wife Courtney of Fairmont, as well as her five great grandchildren Alyza and Levi, Maci and Mia, and Zoey. She is also survived by her sister-in-law, Mildred "Babe" Shaffer, her brother-in-law, Archie Cain and his wife Laura Lee, and her sister-in-law, Anna Lee Cain.
In addition to her parents and loving husband, she was preceded in death by her older brother, Wayne Shaffer.
Memorial contributions may be made to the American Cancer Society, 122 South High Street, Morgantown, WV 26505.
Friends and family may visit the Ford Funeral Home, 201 Columbia Street, Fairmont on Wednesday, July 31, 2019 from 2PM until 4PM and 6PM until 8PM, and on Thursday, August 1, 2019 from 10AM until 11AM. The funeral will be held in the funeral home on Thursday, August 1, 2019 at 11AM with Reverend Tim Edin officiating. Interment will follow at the Mt. Zion Cemetery and Mausoleum in Fairmont. Online condolences may be made to www.fordfuneralhomes.com.
To send flowers to the family of Doris Lea Cain, please visit Tribute Store