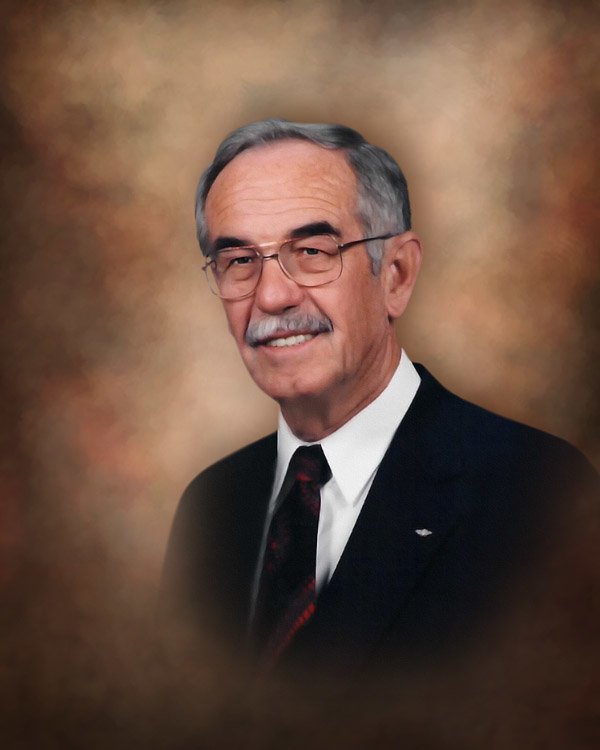 Obituary of William James Powelson Jr.
Mr. William James Powelson Jr. of Bridgeport, WV passed away surrounded by his family on Friday, May 31, 2019 at Bridgeport Health Care Center. He was born August 28, 1928 in Pittsburgh, PA, the son of the late William James and Alma Botz Powelson.
He is survived by his wife Dorothy Schwarm Powelson. They were married September 15, 1951 and celebrated sixty-seven years of marriage. He is also survived by two sons Jeffrey (Jacqueline) Powelson of Philippi, WV and Dr. Robert (Lisabeth) Powelson of Shinnston, WV; four grandchildren Michael (Maria) Powelson of Columbia, SC, Amy (Derek) Patrick of Bridgeport, WV, Leslie (Kevin) Magee of Virginia Beach, VA and Julie (Reverend Andrew) Tennant of Sistersville, WV and seven great grandchildren.
Bill graduated from South Hills High School in 1946 and graduated from the University of Pittsburgh in 1961 with a Bachelor of Science degree in Business Administration and Economics. He retired from CNG as an assistant treasurer with twenty-seven years of service. He enjoyed hunting, fishing, woodworking and making wonderful memories with his grandchildren and great grandchildren. He and his wife loved to travel with family and friends.
He was a member of Bridgeport United Methodist Church and was chair of the Finance Committee for over thirty years. He was 3rd degree Mason and a 32nd degree Scottish Rite Mason of Pittsburgh and Noble of the Mystic Shrine, Nemesis Temple of Parkersburg, WV. He was active with Scouting and previously was an assistant scoutmaster for Boy Scout Troop #35.
Bill was a veteran of the United States Army. He served during the Korean Conflict from 1950-1952 and obtained the rank of Sergeant.
The family request donations be made in Bill's memory to the Bridgeport United Methodist Church Permanent Fund, 251 Worthington Drive, Bridgeport, WV 26330 or the Alzheimer's Association, 224 N. Michigan Avenue, FL 17, Chicago, IL 60601
Friends will be received at Bridgeport United Methodist Church, 251 Worthington Drive, Bridgeport, WV on Tuesday from 4:00 PM – 8:00 PM and on Wednesday 10:00 AM – 10:45 AM. The funeral service will be celebrated in the church on Wednesday, June 5, 2019 at 11:00 AM with Reverend Dr. Ken A. Ramsey presiding. The interment will follow in the Bridgeport Cemetery, Bridgeport, WV. Condolences may be extended to the family at www.fordfuneralhomes.com. The Powelson family has entrusted the care and arrangements to the Ford Funeral Home, 215 East Main Street, Bridgeport, WV.
.