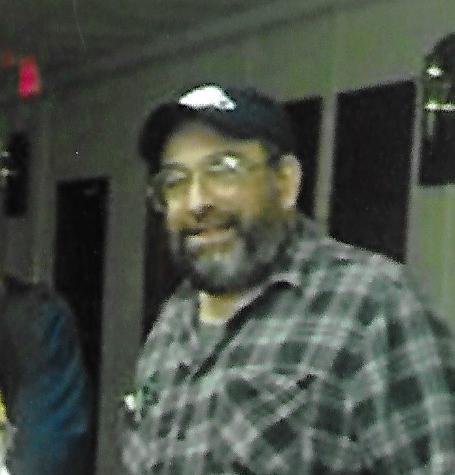 Obituary of David Lee Carallino
David Lee Carallino,58, passed away in Rivesville at his residence on Tuesday, May 28, 2019. He was born March 20, 1961 in Fairmont a son of the late Patsy and Vera Wilson Carallino. He is survived by his wife of 30 years, Terrie Rowan Carallino.
David was a 1979 graduate of Rivesville High School and was a Catholic by faith. He was the pool attendant at West Virginia University, a former mechanic with Leonard's Service Center in Fairmont, and also had been a woodworker with Fairmont Lumber Company. David was a "jack of all trades", he enjoyed working on cars, woodworking and carpentry, plumbing and rebuilding computers. David enjoyed spending time at his home and being with his loving wife.
In addition to his wife, survivors include his son David Anthony Carallino of Morgantown, step-sons, Darrell Allen Sims and his wife Casandra of Rivesville, and Jamie William Sims of Fairmont, his brother Patsy Carallino, Jr of Rivesville, and his sister Lois Jean Luketic and her husband Kevin of Rivesville. He is also survived by his grandchildren, Justin, Bryce, Justice, Kara, Jimmy, Lilly and Dakota, his niece Amber, great nephew, Ethan, nieces and nephews, Angus, Lana, Cevi, Marissa, and Kimmiy, his brothers-in-law and sisters-in-law, Kathy and her husband Scott, P.J. and his wife Rose, and Becky and her husband Jack, as well as several nieces and nephews.
In addition to his parents he was preceded in death by his niece Angela Marie Luketic and his father-in -law and mother-in-law, James and Bernice Rowan.
Friends and family may visit the Ford Funeral Home, DeGarmo Chapel, 207 Second Street, Rivesville on Friday, May 31, 2019 from 2PM until 7PM. The funeral will be held in the funeral home on Friday, May 31, 2019 at 7PM with Mr. Fred Johnson officiating. Private family interment will be held at the Mt. Carmel Cemetery in Fairmont. Online condolences may be made to www.fordfuneralhomes.com.