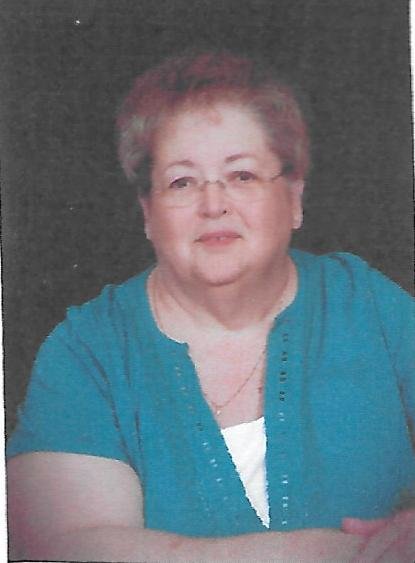 Obituary of Karen Straight Morris
Karen Straight Morris, 74, of Myrtle Beach, S.C. and formerly of Rivesville, WV, went to be with her husband and the angels on Sunday, March 3, 2019. She was born January 1, 1945 in Massillon, OH to the late William Fay Straight and Irene Straight Helman. She and her husband Keith Morris formerly resided in Rivesville, WV for over 42 years.
Karen graduated from Fairmont Senior High School and Fairmont State College. She worked as a secretary for many years at various places, having retired from WVU Hospitals after 20 years of service in the Department of Medicine/ Section of Cardiology as a Senior Administrative Secretary. She also enjoyed cake decorating and teaching others the art.
Karen met and married the love of her life, Walter "Keith" Morris, in 1966 and spent several years with him as they were stationed at several Air Force bases while he completed his military duty. They returned to WV in 1969 and made their home in Rivesville, WV.
She is survived by their children, daughter Tonya Renee and her husband Brian Annino and grandson Robert Jackson of Marietta, GA, and son Daniel Keith and his wife Kristin Morris of Murrells Inlet, SC. Also surviving are her brother William D. Straight (Capt. USN ret.) and his wife Kathleen of Fairfax, VA and their children, and her brother Robert Kevin Straight and his wife Jan of Paige, TX and their children. She is also survived by several aunts, uncles, cousins and many special friends.
She was preceded in death by her loving husband Walter "Keith" Morris and her parents, as well as her step-father John "Jack" Helman.
Memorial contributions may be made in memory of her husband Keith to the American Lung Association, 2102 Kanawha Blvd, Charleston, WV, 25311.
Friends and family may visit at the Ford Funeral Home, 201 Columbia Street, Fairmont, on Friday, March 8, 2019 from 4PM until 8PM, and on Saturday, March 9, 2019 from 11AM until 12 noon. The funeral will be held in the funeral home on Saturday, March 9, 2019 at 12 noon with Reverend Larry Buckland officiating. Interment will follow at the Beverly Hills Memorial Gardens in Westover, WV. Online condolences may be made at www.fordfuneralhomes.com.
To send flowers to the family of Karen Morris, please visit Tribute Store