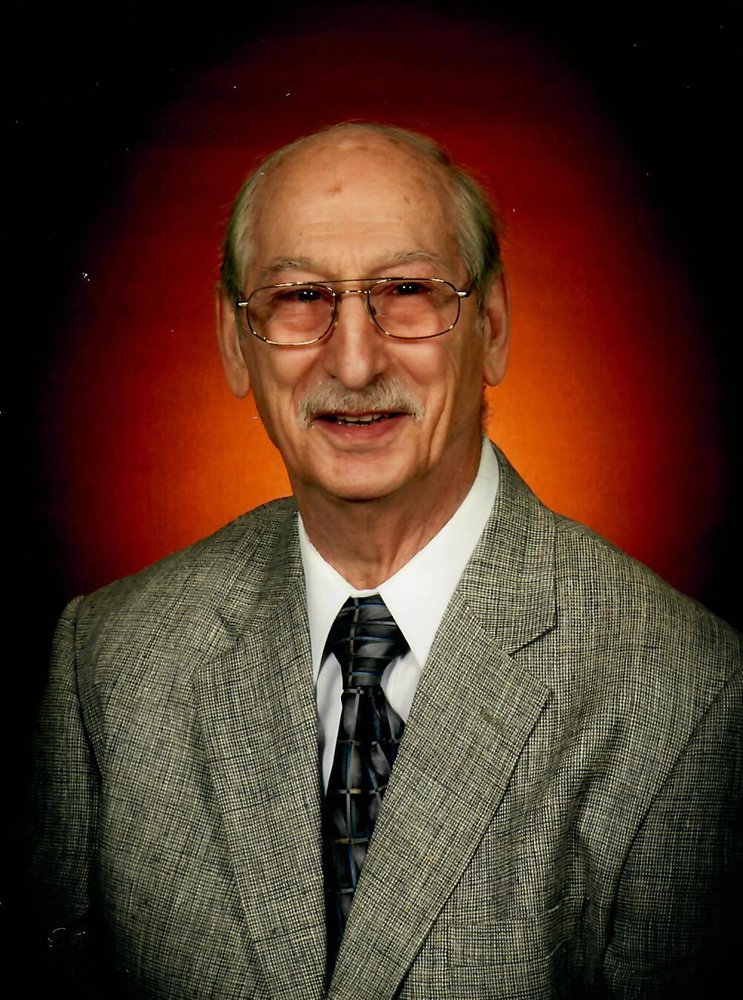 Obituary of James A. Cinalli
Mr. James A. Cinalli, 92 years of age of Liberty Avenue, Bridgeport, WV passed away on Thursday, February 7, 2019 at Russell County Hospital, Lebanon, VA. He was born January 7, 1927 in Fairmont, WV to the late Nicola and Marie Casanova Cinalli. He was preceded in death by his wife Madeline "Molly" (Colantino) Cinalli in 2012. They had celebrated fifty-nine years of marriage.
He graduated from Fairmont Senior High School and was drafted in the United States Army a month later. He served with the 9th Infantry Division in Germany during World War II. After completing his military service, he graduated from Benjamin Franklin University, Washington, D.C. in 1951 and began working for the Internal Revenue Service in Charleston, WV and then transferred to the Clarksburg office. He retired with thirty-four years of service.
Mr. Cinalli is survived by two sons Dr. Paul Cinalli and his wife Laura of Tucson, AZ and Dr. Mark Cinalli and his wife Tammy of Mineral Wells, WV; a daughter Mary Conley and her husband Rusty of Lebanon, VA; grandchildren Michael Cinalli and his wife Andrea, Matthew Cinalli, Andrew Cinalli, Phillip Cinalli, Christopher Conley and his wife Martha and Megan Conley Gilmer and her husband Matthew; and three great grandchildren Hudson Paul Gilmer, Madeline Wyatt Gilmer and Sullivan James Conley. He was the youngest and the last surviving member of his immediate family. He was also preceded in death by his brothers Dominick, Sandy, Joe, George, Julius and a sister Ann.
Jim was a member of All Saints Catholic Church in Bridgeport. He was an usher and a former member of the Parish Council and the Finance Council. He was a Life Member of the VFW and the American Legion. He was a member of the Knights of Columbus in Fairmont, the Sons of Italy, Columbian Club and the Senior Citizens. He enjoyed being with his children and grandchildren. For many years he was a baseball coach for the Bridgeport Little League. He enjoyed playing Bridge with his friends and also playing Duplicate Bridge and had many master points. He won many trophies playing Bocce. He was a tournament director for many years and participated in Bocce tournaments in West Virginia, Ohio and Pennsylvania. He was a giving person that shared produce from his garden with family and friends.
Friends will be received at the Ford Funeral Home, 215 East Main Street, Bridgeport, WV on Friday, February 22, 2019 from 2:00 PM – 8:00 PM. A Vigil Service will be held at the funeral home on Friday at 7:30 PM. Catholic Funeral Liturgy will be celebrated in All Saints Catholic Church, 317 East Main Street, Bridgeport, WV on Saturday, February 23, 2019 at 10:00 AM with Reverend Father Benedict Kapa presiding. The interment will follow in the Bridgeport Cemetery, Bridgeport, WV. Condolences may be extended to the family at www.fordfuneralhomes.com. The Cinalli family has entrusted the care and arrangements to the Ford Funeral Home, 215 East Main Street, Bridgeport, WV.