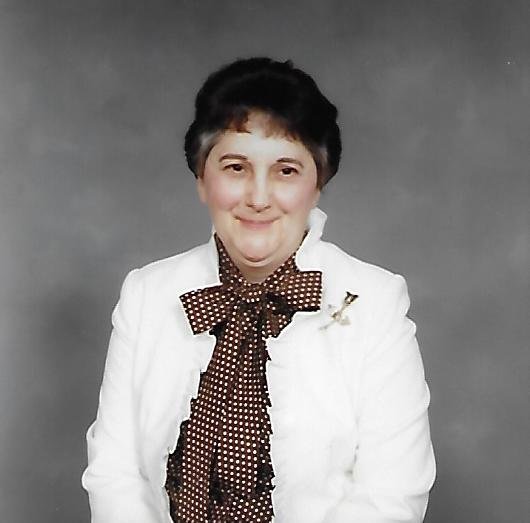 Obituary of Jeanette "Jeannie" Swiger
Jeanette "Jeannie" Swiger, 86, of Masontown, PA, formerly of Fairmont, WV, passed away on Thursday, January 31, 2019, at Waynesburg Healthcare and Rehabilitation. She was born in Fairmont on February 24, 1932, a daughter of the late Hubert Eugene Slusser and Mable Clara Smith Slusser. Jeannie was preceded in death by her husband Robert "Bob" Frank Swiger.
Jeannie is survived by her daughter, Robin Rogers and her husband Jack Rogers Jr. of Masontown, PA; a granddaughter, Brittany Cobun; three great grandchildren, Aryanna Butcher, Brooklyn Butcher, and Chayce Cobun; and a sister, Mary Frances Phillips.
In addition to her husband and parents, Jeanie was preceded in death by five sisters, Judith Myers, Helen Sherbondy, Dorothy Boyers, Edith Jones and Ruth McClure.
Jeannie was a 1950 graduate of East Fairmont High School and a member of the First Church of the Nazarene of Fairmont. She formerly worked as a dental assistant and as an operator for the C&P Telephone Company. She and her husband Bob owned and operated the Lighthouse Christian Book Store, as well as Tom's Confectionary both in Fairmont.
Friends and family may visit the Ford Funeral Home, 201 Columbia Street, Fairmont on Sunday, February 3, 2019 from 1PM until 6PM and on Monday, February 4, 2019 from 11AM until 1PM. The funeral will be held in the funeral home on Monday, February 4, 2019 at 1PM. Interment will follow at the Grandview Memorial Gardens in Fairmont, WV. Online condolences may be made to www.fordfuneralhomes.com.