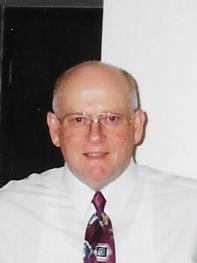 Obituary of Richard "Whitey" Carl Estep
Richard Carl "Whitey" Estep, 82, of Fairmont passed away on Saturday, January 19, 2019, at Mon Health Medical Center. He was born in the family home located in the Watson area of Fairmont on March 13, 1936, the fourth of five children, to the late Lee Estep and Doris Marie Saunders Estep.
He married his wife Helen Susannah "Susie" Mahaffey on October 12, 1974 after only a three-week courtship. They spent the next 44-plus years together. A very dear friend, Helen "Momma" Grottendieck, who has since passed, told Susie that "Whitey" was one in a million and she was right. Whitey was deeply loved and appreciated by his wife, children, grandchildren, and friends.
While growing up, Whitey attended Watson Elementary School and Fairmont Senior High School. He delivered newspapers in his neighborhood and earned enough money to buy himself a bicycle. He spent his summers working at Fox Hill Golf Course, where he learned to play golf. Whitey played fast-pitch softball on various Fairmont teams until 1976. His knuckleball was legendary, and years later when he ran into friends and fans from the old days, they talked of his pitching expertise.
He loved all animals both wild and domesticated. He is survived by his four rescue cats, Marmalade, Jelly, Dexter, and Patches. One or more of these beloved cats was always on his lap or lying beside him. He fed the birds on a daily basis and could not wait to put out the hummingbird feeders in early April. His favorite place was home sitting on his porch observing his animal kingdom and doing outside chores, such as mowing grass and gardening.
Whitey served his country in the U.S. Air Force from November 1, 1954 to October 16, 1958. Most of his tour of duty was spent in Germany as a radio operator intercepting and decoding messages. Upon his return from the military, he attended machinist school and later worked at various machine shops in the area. He finished his employment in 1998 when he retired from Lynch Hydraulic Manufacturing Company.
He is survived by his loving wife Susie; his daughter, Christy Leigh Estep of Wheeling; his son, Richard Carl Estep II and wife Kristin of Miamisburg, OH; stepdaughter, Amy Modarressi McBride of Jessup, MD; three grandchildren, Shayna Danielle Estep Rasper and husband Paul, John Michael Estep and Jessica Reid Estep, all of Miamisburg, OH; four stepgrandchildren, Bejan Modarressi (Melissa) of Alexandria, VA, Shaheen Modarressi of Columbia, MD, Ariya Modarressi of Ellicott, City, MD, and Sarah Modarressi Flores of Columbia, MD; three sisters, Janice Irene Watts and husband Royal of Fairmont, Ann Butterworth of Webster, TX, and Helen Kathleen Dow of New Smyrna Beach, FL; three sisters-in-law, Joy Estep of Pensacola, FL, Doris Mahaffey of Fairmont, and Edith Mahaffey Hall of Richmond, VA; a special cousin, Bob Watkins of Bridgeport; boyhood friends, George McElroy of Fairmont and Robert Holbert of Greer, SC who was the best man at his wedding; and several nieces and nephews. Whitey was expecting and looking forward to the birth of a great grandchild, Annabelle Christine Rasper, any day.
He was preceded in death by his parents, his brother, Robert Estep; two very special brothers-in-law, Alexander "Bud" Dow and Donald Mahaffey; a very special nephew, Douglas Butterworth; a dear cousin Richard Mahaffey; and dear friends, Momma and Poppa Grottendieck.
Whitey has chosen cremation as his disposition and inurnment of his remains will take place at his home. A memorial service will be held at a later date at the Estep residence. The family has entrusted arrangements to Ford Funeral Home, 201 Columbia St., Fairmont, WV 26554. Online condolences may be made to the family at www.fordfuneralhomes.com.
To send flowers to the family or plant a tree in memory of Richard "Whitey" Estep, please visit Tribute Store