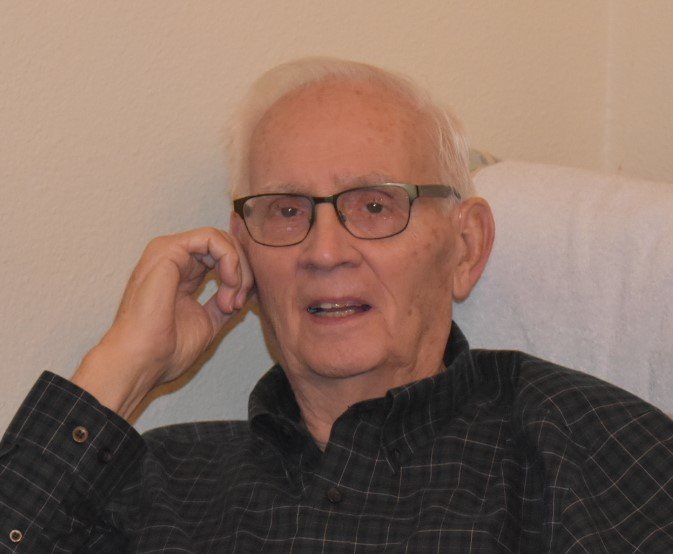 Obituary of Robert Edward Graeber
Robert Edward Graeber went into the comforting arms of the Lord January 9th, 2019 at Encompass Health Rehabilitation, Bridgeport, WV. He was born June 1, 1930 in Charleston, WV to the late Dorothy Cobun Graeber and Edward Charles Graeber.
On April 24, 1950, Bob married the love of his life, Marlene Kline and they would have celebrated 69 years of cherished memories with family and friends.
He is survived by his sons, R. Allen Graeber, Concord, NC and Mark D. Graeber and his wife, Susie, Bridgeport and daughter-in-law, Lynnette Graeber, Vienna, WV. He was the proud grandfather to Brian Graeber and his wife Julia, Chicago, IL, Paul Graeber, Clarksburg, WV, Todd Graeber and his wife Tiffany, Concord, NC, Tyler Graeber, Charlotte, NC, Brittany and her husband Derek Stewart, New London, NC, Fallon and her husband Chris Gillum, Gainesville, VA, Meagan Graeber, Parkersburg, WV and Steven Brent Graeber, Gainesville, VA, his sister and brother-in-law, Edith and William May, Palm Coast, FL and nephews Thomas Hawley, Lorton, VA, William and Carol Hawley, Norcross, GA and Daniel(Heather) May, Palm Coast, FL and great nieces and great nephews.
He was preceded in death by his youngest son, Steven Edward Graeber, his sister and brother-in-law, Doris and Bill Hawley, and his mother and father-in-law, Harold and Ruth Kline.
Bob graduated from WI High School where he played basketball for the Hilltoppers. In their younger years, Marlene and Bob spent many evenings playing Bridge with their longtime friends.
He was most proud of his job as a heavy glass cutter when he worked at Pittsburgh Plate, Rolland and Adamston Glass Companies. He later worked for Republic Steel Coal Company before moving to Naples, FL where he was close to his father, Ed, and sister, Doris and her husband Bill. Marlene and Bob returned to WV to be closer to their sons and grandchildren so they could follow the grandchildren with their activities and sports. After their return, Bob had worked at Kroger as a bagger and Maplewood as a van driver, jobs where enjoyed seeing all the people. Throughout the years, he always had a very productive garden. His love of of a great harvest was passed on to his grandchildren who carry on his tradition today. Bob loved watching sports especially college basketball. He and Marlene dearly loved their trips to the beach. He was especially fond of listening to Marlene sing and play the piano and loved to brag about her beautiful voice.
In his later years, Bob treasured the visits with his many great grandchildren , Addison, Kenley, Ella , Maggie, Beckett and Barrett Graeber, Rachel, Gavin, Ethan, Wesley and Bradley Stewart, Paiton and Mackson Gillum, Xavier, Jayce and Jordan Graeber.
Bob attended the Bridgeport Presbyterian Church when health permitted.
The family requests donations be made in Bob's memory to St. Jude Children's Research Hospital, 262 Danny Thomas Place, Memphis, TN 38105.
Friends will be received at the Bridgeport Presbyterian Church 1 John Calvin Drive, Bridgeport, WV on Saturday from 3:00 PM-6:00 PM. The funeral service will be celebrated in the church on Saturday, January 12, 2019 at 6:00 PM with Pastor Robin Ray presiding.
Condolences may be extended to the family at www.fordfuneralhomes.com. The Graeber family has entrusted the care and arrangements to the Ford Funeral Home, 215 East Main Street, Bridgeport, WV.