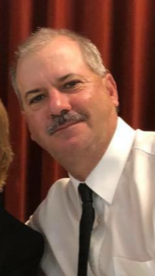 Obituary of Thomas Andrew Suplita
Thomas Andrew Suplita, 56, of Fairmont, West Virginia passed away Thursday, November 29, 2018 in Myrtle Beach, South Carolina. He was born April 7, 1962 in Fairmont, WV a son of the late Daniel Eugene Suplita & Helen Jean Donaldson Suplita. He was the youngest of three children. He is survived by his wife Kellie Lynn Williams Suplita of Fairmont, WV.
He is survived by his daughter Courtney Suplita, a son Andrew Suplita, two granddaughters Aspen and Peyton, a brother and his wife Daniel & Diane Suplita, 2 nephews and several cousins.
He was preceded in death by his sister Eugina Suplita.
Tom was a retired lab tech from Lab Corp in Fairmont with over 30 years of service. He was a graduate of Rivesville High School in 1980 and a graduate of Fairmont State College. Tom enjoyed golfing, playing cards and sports. He was known for his quick wit, his infectious smile, his kind and compassionate spirit. Tom coached basketball and soccer for his children in grade school.
Memorial contributions may be made to the American Cancer Society, 122 South High Street, Morgantown, WV 26501. 1-304-296-8155.
The family will receive friends at the Ford Funeral Home, R.C. Jones Chapel, 1410 Country Club Road, Fairmont, WV 26554 on Tuesday, December 4, 2018 from 2-8 p.m. and Wednesday, December 5, 2018 from 10 – 11 a.m. The funeral service will be held in the funeral home on Wednesday at 11:00 a.m. with Pastor Roy Weese officiating. A private committal service will be held for the family at a later time. Online condolences may be made to the family at www.FORDFUNERALHOMES.com