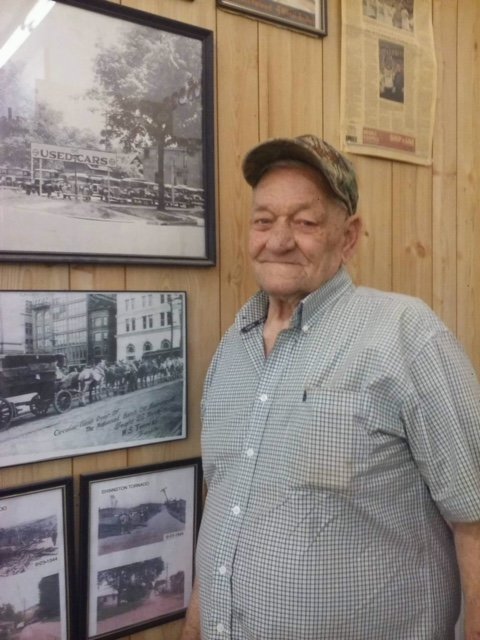 Obituary of Ronald Dunning
Ronald Ernest Dunning, 81, of Fairmont, passed away on November 27, 2018 as a result of a motor vehicle accident. He was born April 30, 1937 in Evansville, IN a son of the late Herbert A. and Kathleen Nonwieler Dunning.
Survivors include his daughter Debra Miller of Fairmont, his step-son Alan G. Sawitski, grandchildren- Joshua and Tiffany "Gillespie" Denbeigh, Jason Denbeigh of A.R., Darrell and his wife Elizabeth "Maiden" Miller of Fairmont, Ashley Miller Ashcraft of A.R., great grandchildren, Lee D. Maestas, Colt Ashcraft, and Dustin Ashcraft. Ronald was given the birth name of Charles Theodore Chitteden and has one surviving Chitteden brother in Salem, KY.
Ronald was preceded in death by his ex-wife and lifelong companion, Marilyn Blondell Menefee Cutright Dunning.
Ronald was a Journeyman Carpenter by trade and retired as member of the AFLCIO Brotherhood of Carpenters in San Antonio, TX. He was a veteran with the United States Marine Corps having served as Corporal during the Korean War. He was an atomic bomb blast veteran at Camp Desert Rock and was involved in both the Apple Two Bomb and the Zucchini Bomb. He was later deployed to the front lines of DMZ of the Korean War. Ronald was a member of Veterans of Foreign War. He was a member of the Marion County Historical Society and was avid in gravesite restorations. He placed flags at the Catawba Cemetery for every veteran's grave. Ronald loved visiting with family and friends and adored his cat "Mr. Cat".
Friends and family may call the Ford Funeral Home, 201 Columbia Street, Fairmont, WV on Saturday, December 30, 2018 from 6PM until 8PM and on Sunday, December 2, 2018 from 2PM until 4PM and 6PM until 8PM, and on Monday December 3, 2018 from 10AM until 11AM. The funeral will be held in the funeral home on Monday, December 3, 2018 at 11AM with Pastor Roy Weese officiating. Interment will follow at the Catawba Cemetery with full military honors to be held by the Marion County Veterans Council. Online condolences may be made to www.fordfuneralhomes.com.