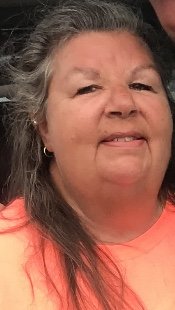 Obituary of Cinda Maureen Yanero
Cinda Maureen Yanero, 66, of Fairmont, passed away unexpectantly on Friday, November 2, 2018 at the Fairmont Regional Medical Center. She was born March 16, 1952 in Clarksburg, WV a daughter of the late Robert W. and Helen Messenger O'Neil.
Cinda was a graduate of East Fairmont High School. She was retired from the F.B.I., W.V. Complex in Bridgeport. Cinda enjoyed participating in craft shows as well as attending them. She loved vacationing at the beach and spending time with her friends and family. She was the number one babysitter for her ten grandchildren.
Cinda is survived by her children, Danel "Dee" Yanero of Walla Walla, WA, Nicole and her husband Donnie Sanders of Fairmont, and Kelley Lough of Fairmont, her grandchildren, Dylan and his wife Lauren Yanero, Brandon Sanders, Berklee Sanders, Jensen Sanders, Graeslynn Sanders, Rhyder Sanders, Kaleb Lough, Kolbe Lough, Alaura Shroyer, and Derek Shroyer, and her great grandson, Ben Key. She is also survived by her sisters, Linda O'Neil of Fairmont, Shannon O'Neil of Martinsburg, WV, and Tammy O'Neil of Texas, as well as many nieces and nephews.
Friends and family may visit the Ford Funeral Home, 201 Columbia Street, Fairmont on Monday, November 5, 2018 from 2PM until 8PM and on Tuesday, November 6, 2018 from 10AM until 11AM. The funeral will be held in the funeral home on Tuesday at 11AM with Pastor Rex Musgrove officiating. Cremation services will be held following the funeral and private family interment services will be held at a later date. Online condolences may be made to www.fordfuneralhomes.com.