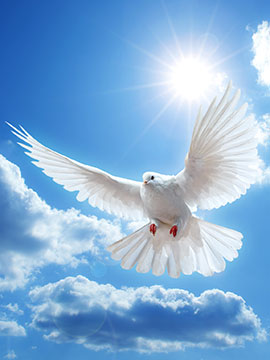 Obituary of Franklin D. Keener
Franklin D. Keener, 85, of the Powell Community, passed away on Wednesday, October 31, 2018 in his residence. He was born November 11, 1932 in Fairmont, WV, a son of the late Ralph and Martha Linn Keener. He is survived by his wife of 50 years, Linda "Butch" Keener.
Mr. Keener was a veteran with the United States Army. He retired from Alcan Aluminum with over 39 years of service as a mill wright. Franklin was a hard worker, he enjoyed gardening and repairing satellite dishes. He loved tinkering with is antique trucks.
In addition to his wife, Franklin is survived by his sister, Marjorie Cipollone, his mother-in-law, Elouise Martin, his sister-in-law, Brenda Martin, a niece Marjorie Cassell, a great-nephew Brent Cassell, as well as dear friends, Dale and Carolyn Cheuvront, and David Cassell.
In addition to his parents, he was preceded in death by his infant son, Franklin Keener, his father-in-law, Ray Martin, his brother-in-law, Skip Cipollone, as well as his dog, George.
Memorial donations may be made to the Marion County Humane Society, P.O. Box 905, Fairmont WV 26555.
Friends and family may visit the Ford Funeral Home, 201 Columbia Street, Fairmont, on Saturday, November 3, 2018 from 10AM until 12 noon. The funeral will be held in the funeral home on Saturday at 12 noon. Interment will follow at Grandview Memorial Gardens in Fairmont. Online condolences may made to www.fordfuneralhomes.com.