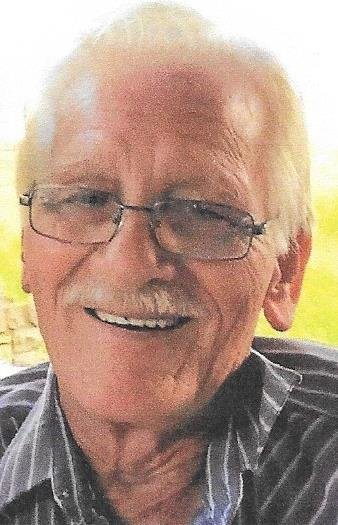 Obituary of Ruben Riley
Ruben Ernest Riley, 86, of Fairmont, passed away on Saturday, October 6, 2018, at his residence surrounded by his loving family and friends. He was born in Enterprise on March 6, 1932, a son of the late Bennie Lloyd Riley and Evelyn Nutter Riley.
Ruben is survived by four sons, Steven Riley and his wife Barbara of Streetsboro, OH, Jim Riley and his wife Helen of Kent, OH, David Riley and his wife Lisa of Braceville, OH, and Larry Riley and his wife Melissa of Nelson, OH; 21 grandchildren; 23 great grandchildren; three sisters, Joyce Carlson of Weston, Jane Quinn of Shinnston, and Kay Miller of Winchester, VA; a sister-in-law, Linda Deblasio of Willoughby Hills, OH; a brother-in-law, Dave Haun and his wife Helen of Fairmont; extended family, Susan Reese of Fairmont, Peggy McLaughlin of Kingmont, Melody Simmons of Kingmont, and Walton and Donna Bush of Fairmont; as well as many nieces and nephews.
In addition to his parents, Ruben was preceded in death by his wife, Ruth Elaine Haun Riley; a companion, Jackie Bush; four brothers, William Riley, Frank Riley, Kenny Riley and Chester Riley; and two sisters, Pauline Lane and Mary Riley.
Mr. Riley retired as press operator for the Eveready Battery Company of Garrettsville, OH. He attended the Rose of Sharon Church of Fairmont and served in the U.S. Navy during the Korean War, serving on the U.S.S. Sicily. Ruben was a former member of Garrettsville Masonic Lodge #246, A.F. & A.M., of the Moose Lodge #9 and the V.F.W. Post 694 of Fairmont. He enjoyed gardening, flowers, traveling, dancing and vacationing at his winter home in Homosassa, FL.
The family will receive friends at Ford Funeral Home, 201 Columbia St., Fairmont, WV 26554, on Tuesday, October 9, 2018, from 1 p.m. until 9 p.m. and on Wednesday, October 10, 2018, from 10 a.m. until 11 a.m. The funeral will be held in the funeral home on Wednesday, October 10, 2018, at 11 a.m. with Pastor Rex Musgrove officiating. A committal service will follow at Enterprise Cemetery. Online condolences may be made to the family at www.fordfuneralhomes.com.