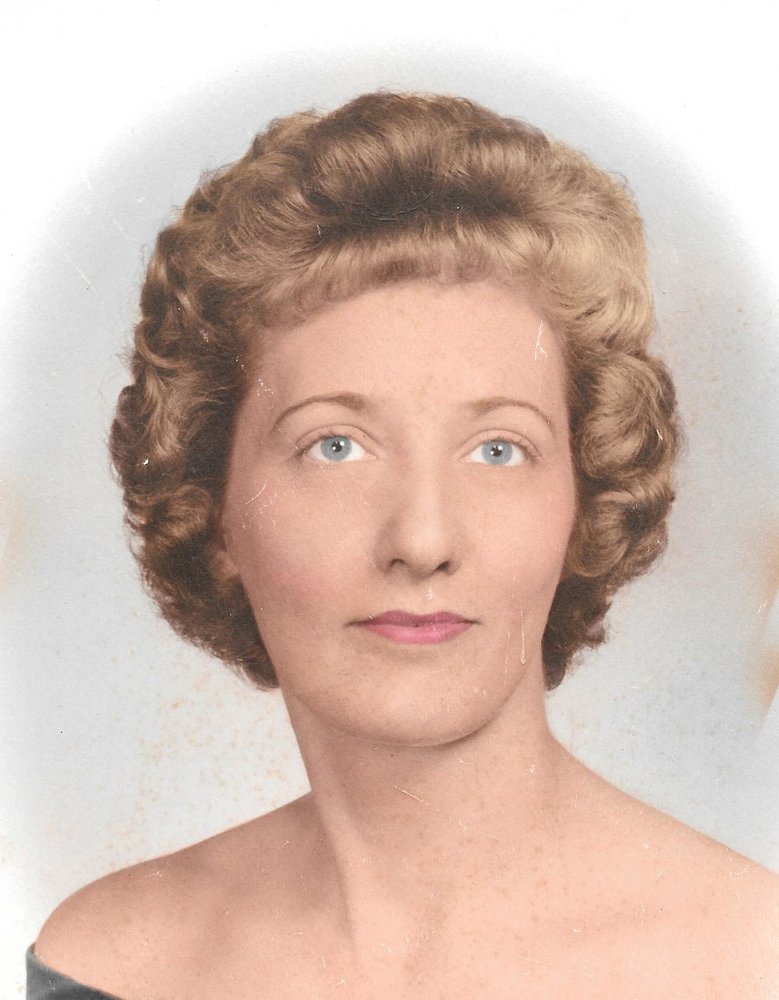 Obituary of Wanda Tokarz
Wanda Delores Tokarz, 82, a resident of Mapleshire Nursing Faciliy, formerly of Rivesville, WV, passed away early Monday morning in the health facility. She was born August 2, 1936 in Core, WV, daughter of the late Gilbert and Jennie Pawlak Forquer. She was preceded in death by her husband Paul Joseph Tokarz, who died in 2010. Wanda was a member of St. Peters Catholic Church in Fairmont, WV. She earlier attended Our Lady of the Assumption Catholic Church in Rivesville, WV. She was a 1952 graduate of Clay Battelle High School. She was a homemaker in the Rivesville area, and earlier in life worked for Westinghouse. Wanda enjoyed all family activities. She also enjoyed sewing, gardening, camping and loved all animals.
Wanda is survived by her daughter Paula Tokarz VanGilders of Fairmont; a son and his wife, Mike and Amy Tokarz of McCurdysville; two grandchildren, Jacob M. VanGilder and Stephanie J. VanGilder both of Fairmont; a step-grandchild and his wife, Daniel and Janalee Thorne of McCurdysville; four sisters, Dorothy Strakel of Martinsburg, Mary and Gary Haught of Fairmont, Sandy and Dave Trickett of Independence and Ann Russell of Waynesburg, PA; six brothers and their spouses, Jack and Charlene Forquer of Core, Junior and Mary Jane Forquer of Fairmont, Bob and Murtie Forquer of Hagans Community, Gary and Teresa Forquer of Tampa, FL, Bill and Judy Forquer of Core, Dick and Diane Forquer of Core and Melvin Johnson of Morgantown; two sisters-in-law, Doris Forquer of Pentress and Julie Tokarz Maselli of Rivesville and a brother-in-law and his wife, Edward and Barbara Tokarz of Missouri.
In addition to her husband and parents, Wanda was preceded in death by a brother, Donald Forquer; two sisters, Bonnie Forquer and Judy Johnson and three brothers-in-law, Frank Maselli, Pete Strakel and Jerry Russell.
The family requests memorial contributions be made to the Alzheimer's Association, West Virginia Chapter, Morgantown Regional Office, 1299 Pineview Dr., Suite 3, Morgantown, WV 26505.
The family will receive friends at Ford Funeral Home, DeGarmo Chapel, 207 Second St., Rivesville, WV 26588, on Wednesday, October 3, 2018, from 2 p.m. until 4 p.m. and 6 p.m. until 8 p.m. Vigil services will be held in the funeral home Wednesday evening at 7:30 p.m. Mass of Christian Burial will be held on Thursday, October 4, 2018, at St. Peters the Fisherman Catholic Church, 407 Jackson St., Fairmont, WV 26554, at 12 noon, with Father Joseph Konikattil and Deacon David Lester as celebrant. Burial will follow at Holy Cross Cemetery in Fairmont. Online condolences may be made to the family at www.fordfuneralhomes.com.