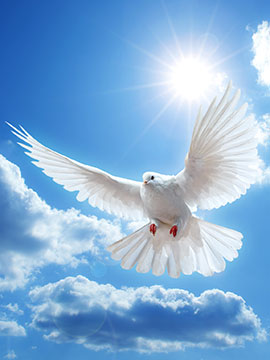 Obituary of Wayne William "Flatsy" Swiger
Wayne William "Flatsy" Swiger, 65, of Fairmont, passed away on Tuesday, September 18, 2018 at the John Manchin Sr. Assisted Living in Farmington. He was born February 26, 1953 in Fairmont, a son of Dr. Elizabeth Corleen Davis Swiger and the late William Eugene Swiger. He was preceded in death by his wife Cheryl Geneen McIsaac Swiger in 2005.
Wayne was a graduate of Fairmont Senior High School and was head machinist for W.E.S. Machine Shop in Fairmont. Flatsy enjoyed motorcycle riding with family and friends, he was a gun advocate and crafted his own firearms.
In addition to his mother, he is survived by his sister, Susan Knotts Case and her husband Leroy Case of Fairmont, his nephew Lincoln and his wife Leah Knotts of Rivesville, two great nieces, Dahlia Reese Knotts and Mercy Quinn Knotts, and his step-father, Dr. James E. Coleman.
Memorial contributions may be made to the Multiple Sclerosis Association of America, National Headquarters, 375 Kings Highway North, Cherry Hill, NJ 08034, www.mymsaa.org.
Friends and family may visit the Ford Funeral Home, R.C. Jones Funeral Home, 1410 Country Club Road, Fairmont, on Wednesday, September 19, 2018 from 4PM until 8PM, and on Thursday, September 20, 2018 from 12 noon until 2PM. The funeral will be held in the funeral home on Thursday, September 20, 2018 at 2PM with Reverend Brad Bennett officiating. Interment will follow at the Mt. Zion Cemetery and Mausoleum in Fairmont, WV. Online condolences may be made to www.fordfuneralhomes.com