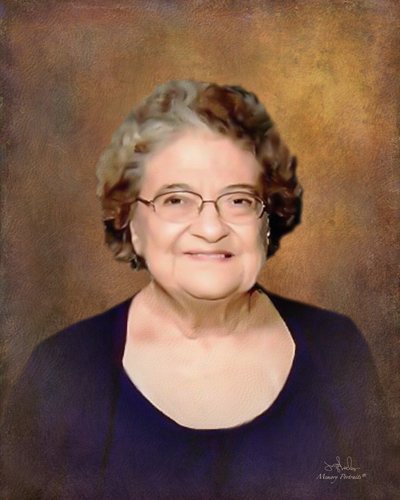 Obituary of Margaret Ann Rush
Margaret Ann Rush, 80 years of age of Star City, WV passed away on Saturday, July 28, 2018 at West Virginia University Hospitals, Ruby Memorial in Morgantown, WV. She was born November 16, 1937 in Baxter, WV the daughter of the late James and Mary Monzak Cozloff.
She is survived by two daughters Merry M. Moyer of Camp Hill, PA and Joyce L. Rush and her companion Ty Hennige of Morgantown, WV and a grandson Matthew Allen Hennige of Morgantown, WV. She was also preceded in death by her daughter, Darlene Rush, four brothers Andy, Mike, Jimmy and George Cozloff and three sisters Frances Cozloff, Elizabeth Pyles and Julie Durrett.
Margaret retired with forty-eight years of service from Westinghouse/North American Philips in Fairmont. She was very creative, social and well read. She enjoyed making ceramics, crocheting, square dancing and bowling before arthritis and poor vision made them too difficult. When she could no longer see to do those things, she enjoyed listening to books on tape. She recorded the titles of the thousands of books that she 'read' in the last 10 years. She also enjoyed playing the slots at the casino and winning $1250 in Ocean City was the highlight of her recent beach trip. If she wasn't at the casino, she played on her handheld video game.
She loved Mountaineer basketball and football and never missed watching or listening to a game. Just like Tony Caridi, she would relay the wins to her daughters with a phone call informing them that 'It was a great night to be a Mountaineer'. The only thing better than that was cheering on her grandson at his basketball and football games where he wore special brightly colored shoes so she could see him better. They also enjoyed playing cards and board games and argued over who cheated the most.
She was a lifelong fan of Days of Our Lives (or Days of Our Dumb as her grandson called it) and talked about the characters as if they were her own family.
After moving to Morgantown to be closer to her daughter, she attended the Morgantown Senior Center almost every day for many years, even riding the bus to play Bingo when she could no longer drive.
The family would like to thank the nurses and staff at Ruby Memorial floor 9SE who took such great care of her in the last few weeks and her neighbor Ann who helped whenever we needed her.
Memorial contributions may be made to Senior Monongaluans, 5000 Green Bag Rd, Morgantown WV 26505
Friends will be received at Ford Funeral Home, 201 Columbia Street, Fairmont, WV on Wednesday from 10:00 AM – 11:00 AM. The funeral service will be celebrated in the funeral home on Wednesday at 11:00 AM with Pastor Bill Toothman presiding. The interment will follow in Grandview Memorial Gardens.
Condolences may be extended to the family at www.fordfuneralhomes.com
The Rush family has entrusted the care and arrangements to the Ford Funeral Home 201 Columbia Street, Fairmont, WV.