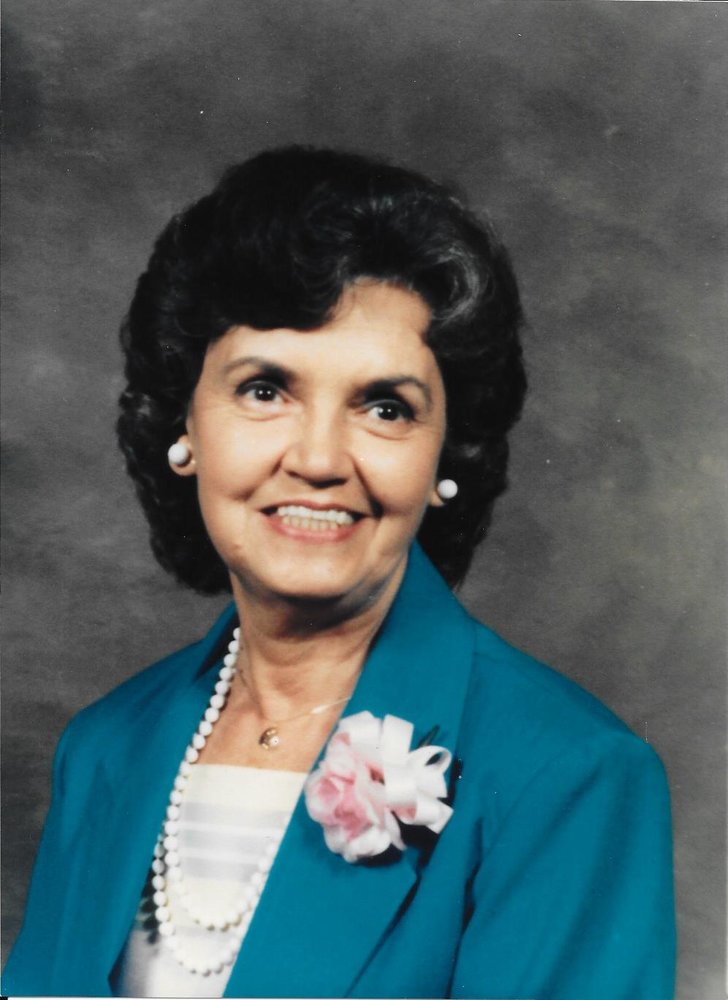 Obituary of Mildred Ruth Haney
Mildred Ruth Haney, 93, of Pleasant Valley, entered into Eternal Peace on Friday, June 8, 2018, at her daughter's home. She was born on August 16, 1924, the daughter of the late William May and Ada Barnes May.
Mrs. Haney attended Trinity Assembly of God and was active in the "Young at Heart", a senior Bible study group. She was a past employee of Walmart for over 14 years as the manager of the snack bar until she retired in 1983. She had previously been employed with Westinghouse, the Watson Department Store in Fairmont, and had been a manager for over 15 years with the Ida May Bucket Factory. She enjoyed cooking, gardening, and helping others. She will be greatly missed and remembered by many friends and family.
Mrs. Haney is survived by; two daughters, Delana Yost and her close friend Jim Ammons of Fairmont and Dianna Noechel of Fairmont; three sons, Donald Haney and his wife Joyce of Florida, Ronald Haney and his wife Linda of North Carolina, and Dennis Haney of Fairmont; her 10 grandchildren: Wesley Haney and his wife Kristy, and Lauren Parker and her husband Johnny of Florida, Michael Haney and his wife Cathy, Michelle Heller and her husband Eric, and Travis Haney and his husband Barry Pratt all of North Carolina, Kelly Pot and her husband Johan of Ohio, Kim Wilkins and her husband Hartzell, Donna Ramage and her fiancé Tim , Nathan Haney, and Luke Haney and his wife Stephanie all of Fairmont. She is also survived by 26 great grandchildren.
In addition to her parents, she was preceded in death by her grandson, Brian Ice, and her brother, Eugene May
Friends and family may visit at the Ford Funeral Home, 201 Columbia Street, Fairmont on Monday, June 11, 2018 from 2PM until 8PM, and on Tuesday, June 12, 2018 from 10 AM until 11AM. The funeral will be held in the funeral home on Tuesday, June 12, 2018 at 11AM with Pastor Richard Wilson officiating. Interment will follow at the Grandview Memorial Gardens in Fairmont. Online condolences may be made to www.fordfuneralhomes.com.