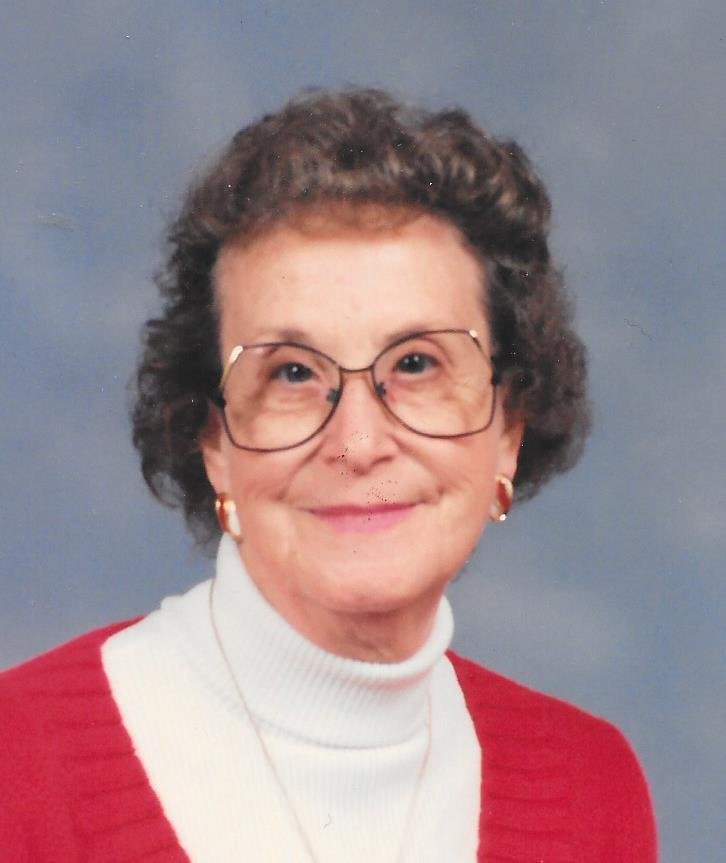 Obituary of Norma June Hall
Norma June Curry Hall, 97, of Fairmont, West Virginia died Monday, April 23, 2018 in the Fazio Elder Care in Monongah, West Virginia. She was born June 3, 1920 in Hundred, WV a daughter of the late Arthur Curry & Ursule Hostutler Curry. She was preceded in death by her husband John J. Hall.
She is survived by 6 nephews and 2 nieces Steve Shoup & his wife Celine, Jeff Shoup & his wife Billie, Charles Shidell & his wife Linda and Fred Shidell & his wife Donna, Julianne Calabrese, Scott Curry, Christina Mai & her husband Andrew and Jason Curry, and several great nieces and nephews.
She was preceded in death by a brother Arthur R. Curry, 4 sisters Ruth Shidell, Clara Lea Curry, Jean Curry & Kathleen Shoup, a niece Sally Johnson and a nephew Danny Shoup.
She was employed by the Westinghouse Corporation in the Tube and Sealed Beam Division from 1942-1981. Norma had also worked as a substitute grade school teacher in Burton, WV and in Hundred, WV. She was a member of the Oakwood Road Church of Christ in Fairmont, WV. Norma graduated from Fairmont State College with an education degree. She enjoyed bowling and was an avid sports fan. Norma was a big supporter of the Los Angeles Lakers, Pittsburgh Pirates and the PGA Golf Tour.
Memorial contributions may be made to the American Cancer Society, 122 South High Street, Morgantown, WV 26501. 1-800-227-2345.
The family will receive friends at the Ford Funeral Home, Ford Chapel, 201 Columbia Street, Fairmont, WV 26554 on Friday, April 27, 2018 from 10 a.m. – 1 p.m. The funeral service will be held in the funeral home Friday at 1:00 p.m. with Evangelist Brent Gallagher officiating. The committal service will follow in the Rest Haven Memorial Gardens. Online condolences may be made to the family at www.FORDFUNERALHOMES.com