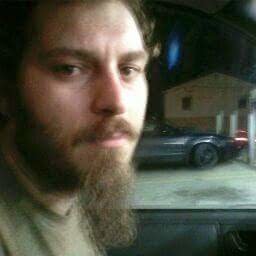 Obituary of Josephus Coburn
Josephus Edward Coburn, 34, of Fairmont, passed away on March 24, 2018. He was born November 24, 1983 in Morgantown, WV, a son of Edward Kenneth and Kelly Coburn, Jr. of Fairmont.
Joe attended North Marion High School. He was a Seventh Day Adventist by faith. Joe had been employed with the Times West Virginian where he was a distributing manager. He had previously worked with Burger King, in the meat cutting department of Shop N' Save, and provided home elder care locally. Joe would do anything for anyone, he often gave rides around town to his friends and family. He was an avid fisherman and would go fishing in Farmington and Twin Spruce Marina any chance he could get. He loved going out on his boat and working on cars.
In addition to his parents, he is survived by his son, Anthony Lee Coburn, fiancé, Samantha Leonard, brothers, Jon R. Coburn and Jacob Adam Coburn, sisters, Heather M. and her husband Matthew Jordan, and Emily J. Coburn, all of Fairmont. He is also survived by his maternal grandfather, Josephus Satterfield, nieces Aubryanna and Natalya Jordan, close friends Jason Manning, Seth Fetty, Shane Thomas, and Jay Wilcox, as well as numerous aunts, uncles, cousins, and extended family that loved him dearly. He will be greatly missed by his beloved dogs, Ralph and Rosie.
Joe was preceded in death by his paternal grandparents, Kenneth and Dolores Jean Hardesty Coburn, Sr., his maternal grandmother, Barbara Ann Satterfield, an uncle, Jonathan Lewis Satterfield, and an aunt Sandra Kay Zopfi.
Memorial donations may be made to the family at www.gofundme.com
Friends and family may visit at the Ford Funeral Home, DeGarmo Chapel, 2nd and Jasper Streets, Rivesville on Friday, April 20, 2018 from 4PM until 6PM. A memorial service will be held in the funeral home on Friday, April 20, 2018 at 6PM with Pastor Joshua Carlisle officiating. Private interment of his cremated remains will take place at a later date. Online condolences may be made to www.fordfuneralhomes.com.