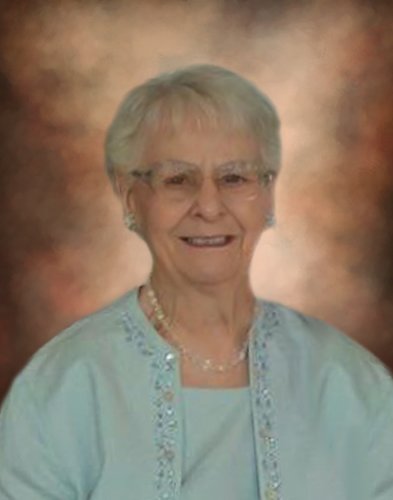 Obituary of Bettie LaPrade
Bettie Sprouse LaPrade, 91, of Flemington passed away Saturday, April 14 at United Hospital Center. She was born in Williamson, WV, daughter of James and Garnet Sprouse. She graduated from Williamson High School and attended Berea College.
Bettie was preceded in death by her husband Lawrence, son Larry, her parents and brothers James and Richard.
She is survived by daughters Debbie Mount (Edd), Judy LaPrade (Phillip Wiggins) and daughter-in-law Debbie LaPrade. Grandchildren include Heather Campbell (Gil), Alicia Swiger (Bubby), Eddie Mount (Ghazaleh) and Tricia Wood (Brandon). Great-grandchildren are Gordon and Fallyn Swiger, Nick and Maddie Wood, and Vivian Mount.
Bettie is also survived by her sister Irene Sprouse, brother Derek Sprouse, and sisters-in-law June Sprouse and Kathy Sprouse plus nieces and nephews.
She was lovingly cared for by caregivers De, Desiree, Crissy, and Shawna and daughters Debbie and Judy. Many thanks to special friends Art and Frances Teets as well as to the caring staff at UHC.
Bettie's life revolved around her family, faith and friends. She loved southern Gospel music, her flowers, birds and her cat Tigger. She was a wonderful and loving mother for which we are eternally grateful, a loving supportive pastor's wife, sang in the church choir for many years, taught kindergarten and worked with women's mission groups and children in the church.
Friends will be received at Ford Funeral Home, 215 East Main Street, Bridgeport, WV on Tuesday from 4:00 PM – 8:00 PM. The funeral service will be celebrated in the funeral home on Wednesday, April 18, 2018 at 11:00 AM with Reverend Dr. C. Michael Hopkins presiding. The interment will follow in the West Virginia National Cemetery, Pruntytown, WV.
Condolences may be extended to the family at www.fordfuneralhomes.com.
The LaPrade family has entrusted the care and arrangements to the Ford Funeral Home, 215 East Main Street, Bridgeport, WV.