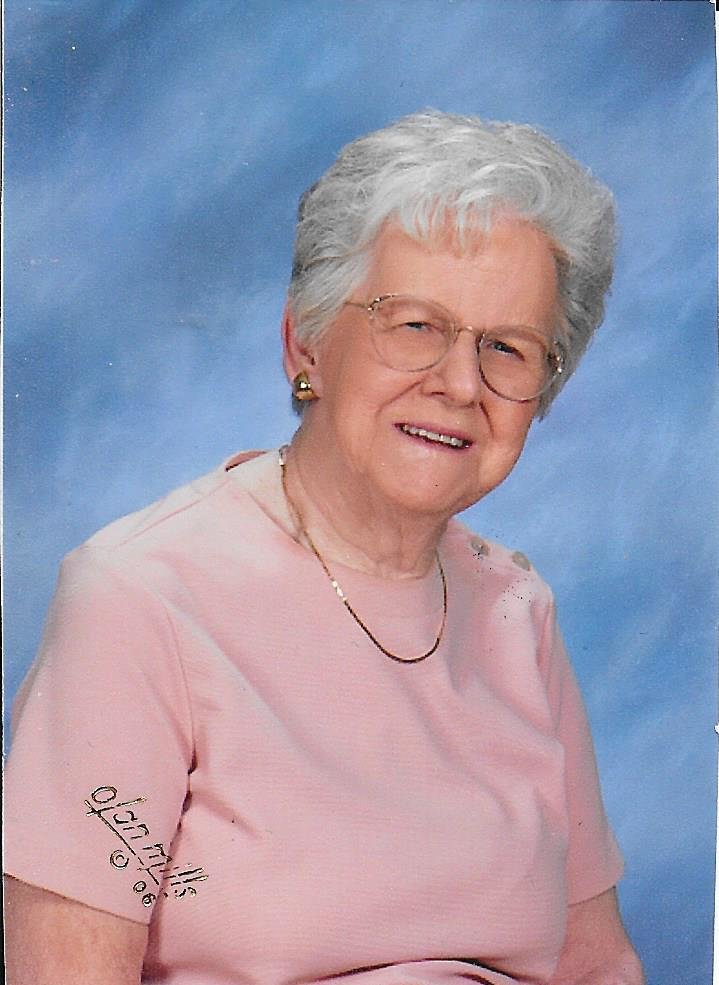 Obituary of Doris King
Doris Ann King, 96, of Fairmont, West Virginia died Thursday, March 29, 2018 in the Genesis Healthcare Tygart Center, Fairmont, WV. She was born March 13, 1922 in Fairmont, WV the daughter of the late Lloyd Sanders & Pearl McCumber Sanders.
She is survived by 2 daughters and a son in law Beverly Rhynearson of Largo, FL and Sue & Ken Conrad of Fairmont, WV, a granddaughter Michelle Worley & her husband Paul Worley of Newton Grove, NC and 2 great grandchildren Kelcey & Leah Worley of Newton Grove, NC. Doris was preceded in death by a brother Mervin Sanders and a son in law Bert Rhynearson.
Doris was employed as a cashier for the A&P Grocery Store in Fairmont, WV and later worked for Fairmont State College. She was a lifetime member of Gateway United Methodist Church and was involved with the Win One Sunday School Class, Children's Sunday School, United Methodist Women's Society and the Priscilla Ladies Circle. She was a 1939 Graduate of East Fairmont High School.
The family will receive friends at the Ford Funeral Home, Ford Chapel, 201 Columbia Street, Fairmont, WV 26554 Wednesday, April 4, 2018 from 10a.m. – 1p.m. The funeral service will be held in the funeral home Wednesday at 1:00 p.m. with Pastor Seth Broadhurst officiating. The committal service will follow in the Beverly Hills Memorial Gardens in Westover, WV. Online condolences may be made to the family at www.FORDFUNERALHOMES.com