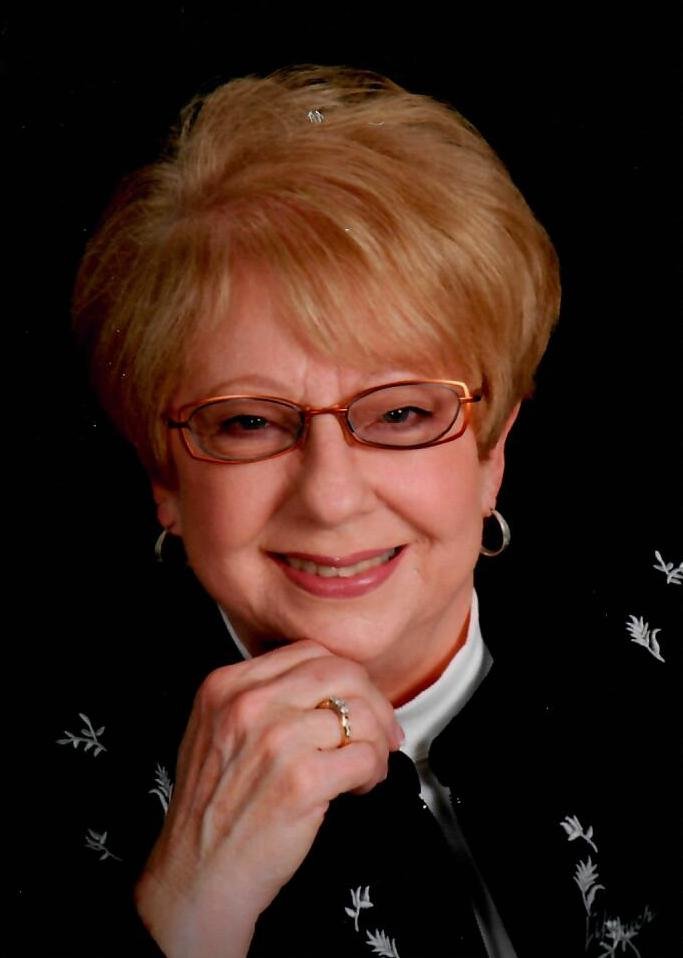 Obituary of Betty Sue Filicsky
Mrs. Betty Sue Filicsky of Bridgeport, WV passed away on Sunday, March 18, 2018 at West Virginia University Hospitals, Ruby Memorial in Morgantown, WV. She was born November 22, 1941, the daughter of the late Willis and Mary Jane Carder.
She is survived by her loving husband Lester Joseph Filicsky. They were married July 3, 1963 at New Bethel United Methodist Church in Good Hope, and have celebrated fifty-four years of marriage. She is also survived by two brothers Ronald Carder of Gulf Shores, AL and Philip Carder and his wife, Carolyn of Centralia, IL. Even though Betty Sue has a myriad of nephews and nieces on both sides of the family who have loved and shared in her life over the past fifty years, one special lady stands out, Jacqueline "Jackie" Bretsch and her husband Jeffrey of St. Charles, MO. Jackie's support in sickness and health have been a blessing for Betty Sue.
Betty Sue spent her childhood days growing up in Good Hope WV. Not only did she spend time with her parents and two older brothers, but she spent a lot of time at her grandparent's farm on Two Lick. Those were happy days of sunshine, meadows and farm animals, as well as helping with preparing the food from the garden to be frozen.
Betty Sue went from first to fifth grade in a two room school house in Good Hope. She then continued at Unidis High School in West Milford for grades six through twelve, graduating in 1959. She participated in many school activities. She continued her education at West Virginia Business College and soon after completion began her working career at Metropolitan Life Insurance Company. Retiring from Metropolitan, she went onto work at Childers Financial Planning, where she worked until 2015, marking 54 years in the industry.
She was an active member at Bridgeport United Methodist Church. Over the years, she served in several community organizations, giving of her time and talents. Her hobbies included scrap booking, card making, cooking and shopping.
Betty Sue's husband wants to thank the family and friends for all of their kindness, love and support given throughout her illness and hospitalization. Also, he wants to recognize the wonderful care given by the Doctors and Nurses at the Mary Babb Randolph Cancer Center, especially Drs. Michael Craig and Nilay Shah.
The family requests donations be made in Betty Sue's memory to the Mary Babb Randolph Cancer Center, 1 Medical Center Drive, PO Box 8110, Morgantown, WV 26505.
Friends will be received at the Ford Funeral Home, 215 East Main Street, Bridgeport, WV on Thursday from 2:00 PM – 4:00 PM and 6:00 PM – 8:00 PM and the Bridgeport United Methodist Church, 251 Worthington Drive, Bridgeport, WV on Friday from 10:00 AM - 10:45 AM. The funeral service will be celebrated in the church on Friday, March 23, 2018 at 11:00 AM with Reverend Dr. Ken A. Ramsey presiding. The interment will follow in the Bridgeport Cemetery, Bridgeport, WV.
Condolences may be extended to the family at www.fordfuneralhomes.com.
The Filicsky family has entrusted the care and arrangements to the Ford Funeral Home, 215 East Main Street, Bridgeport, WV.