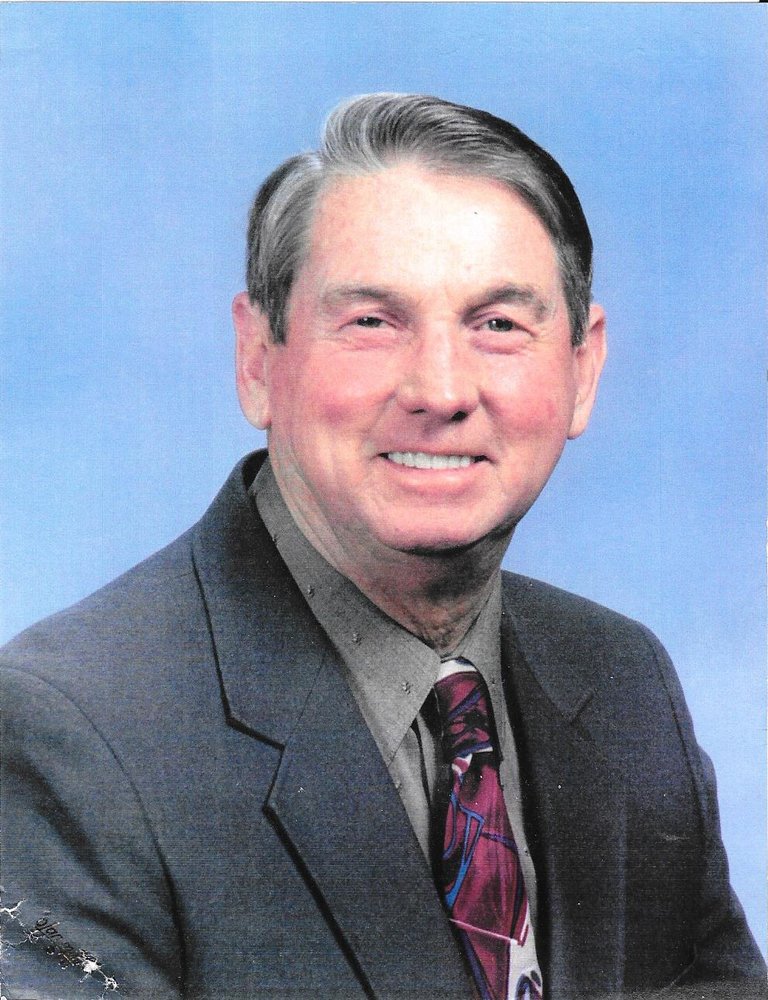 Obituary of Emmel Ray "Bus" Garton
Emmel Ray "Bus" Garton
Emmel Ray Garton of Barrackville passed away at Mon Health Medical Center in Morgantown, WV on Friday March 2, 2018 after a month-long illness. He was surrounded by loving family and friends.
He was the son of the late Ebert Field Garton, who was an army blacksmith during WWI and Lillian Grace Jackson Garton. He was the great nephew of Stonewall Jackson.
Bus was born in Kinchelo, WV on March 18, 1929. He grew up mainly around Jackson's Mill and the Jane Lew area. At the age of 17, he joined the Army Air Corps that later became the US Air Force. He served duty at Clark Air Base in the Phillippines. During his military service he obtained the rank of Sargent and served time in Guam and the Phillippines during WWII. He was a flight mechanic on the B17 bombers and the P51 Mustang fighters. He was also called back to service during the Korean War.
He was an electrician, mechanic, and welder by trade and worked at several mines in Webster, Upshur and Monongalia counties.
Bus was a true car enthusiast. His favorite car that he owned was the 1957 Studebaker Golden Hawk. He enjoyed: hunting, cars, woodworking, church, boating, camping, water skiing, helping others, picnicking at Tygart and Sutton Lakes and traveling with family and friends. For several years he helped to rebuild and repair the town equipment in Barrackville and was instrumental in the building of the town's first water truck for the fire department. There was no finer friend than Bus Garton, who had a wood shop that was the town hangout for the group lovingly nicknamed "the Stovehuggers". He was a quiet man who was proud to be a WWII veteran and was a charter member of the WWII Memorial. He was a faithful member of the Barrackville United Methodist Church.
He was a Scoutmaster during his son's early years in scouting. Bus was proud of his son and took great pride in him. He provided unlimited love, support and encouragement for all his son's and daughter-in-law's endeavors.
He was preceded in death by his loving wife of 42 years, Florence Eleanor Kinder Garton, brothers Jack and Earl, sisters Marie Moore and Carol Smith.
Bus is survived by his son E. Ray Garton, Jr. and his wife Mary Ellen of Barrackville, his loving sweetheart of 15 years, Patricia White, one sister Jean Curry and her husband Wilson of Shinnston, two brothers-in-law, Tom Kinder and his wife Carole of Laurinburg, NC and Terry Kinder and his wife Joy of Amherst, OH, a special niece Janet Knight and her husband Tom of Media, Oh and many beloved nieces and nephews.
Bus' family would like to express a special thank you to all of the doctors, nurses and nursing assistants at both Mon Health Medical Center in Morgantown and United Hospital Center HeathSouth in Bridgeport. Their compassion and nurturing care of Bus during this time was truly heartfelt and appreciated by the family.
Friends and family may visit the Ford Funeral Home, R.C. Jones Chapel, 1410 Country Club Road, Fairmont on Sunday, March 4, 2018 from 6PM until 8PM, Monday, March 5, 2018 from 1PM until 8PM. Mr. Garton will lie in state at the Barrackville United Methodist Church on Tuesday, March 6, 2018 from 11AM until 1PM. The funeral will be held in the church at 1PM with Reverend Stephanie Bennett officiating. Interment will follow at Grandview Memorial Gardens in Fairmont, WV. Graveside military rites will be conducted by the Marion County Veterans Council. Online condolences may be made to www.fordfuneralhomes.com.