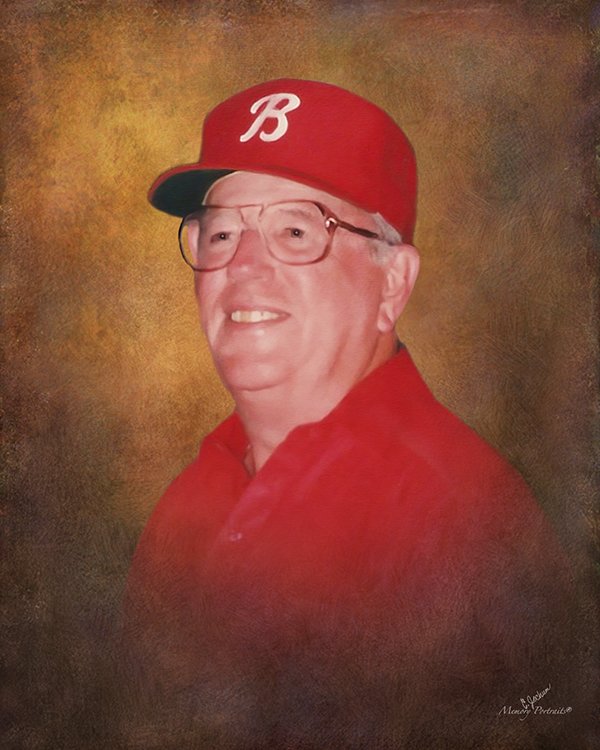 Obituary of H. Jamison
Mr. H. Wayne Jamison, 87 years of age of Bridgeport, WV passed away on Friday, February 23, 2018 at his residence. He was born June 12, 1930 in New KIingston, PA, the son of the late Harry Wayne and Alberta Mikesell Jamison.
He is survived by his wife Fay Calain Jamison; a son Jeff Jamison of Bridgeport, WV; a daughter Jill Jamison Cooper and her husband Scott of Burnsville, WV; five grandchildren Megan Cooper, Jay Cooper, Hunter Cooper, Nathaniel Jamison and Caleb Jamison. He was also preceded in death by a son Jay Clark Jamison and his six older sisters.
Wayne graduated in 1948 from Roosevelt Wilson High School. He started Salem College and completed three semesters before joining the United States Navy. He was discharged as a Petty Officer 3rd class in August 1955. He was in the Atlantic fleet and spent six months in the states and six months in Malta. He was in patrol squadron VP21. While stationed in the states, he was at Brunswick Maine and Pax River VA Naval Air Stations. He returned to Salem College and earned a bachelor of arts degree in secondary education in 1957 and later a Masters degree from Salem University in 1982.
It was the summer of 1957 and Wayne Jamison was looking for a job. He had just graduated from Salem College with a teaching degree in Social studies and physical education, and he hoped to go to work in Harrison County since he had grown up in Nutter Fort.
The first job offer received was from Chillicothe, OH to teach physical education, and coach basketball. He made a trip to Ohio to visit the area. They took him to the county fair to meet some of the kids that he would be coaching. So it seemed that he would be moving to Ohio when school started.
A few days before he was to leave for Ohio, Principal of Bridgeport High School, Norman Tolley, called him to see if he would be interested in a job at BHS. They needed someone to teach social studies, be the baseball coach, and assistant coach for football and basketball. For all of his coaching jobs he was to be paid a total of $100 for the year. So, his career began.
He started his coaching career, and teaching junior high social studies classes and math. Luckily teaching math only lasted the first year, and luckily he always had the answer book. He taught American history to 8th graders from 1957 thru 1962. In 1960 the middle school football program was started and he was given the position of Head Coach for the middle school.
In 1963, the grades 10 through 12 were moved into a new building on Johnson Ave. and Bridgeport Senior High School began. Wayne moved with them to teach social studies and to become the head basketball coach (1963-1970), and assistant varsity football coach.
He enjoyed teaching Problems of Democracy because he was always interested in the constitution , government, and current events. During this time he stressed what was going on in Vietnam because he knew there would be several of his students involved in the conflict.
When the new school opened, the gym wasn't complete. The basketball team had to practice in the old gym at the then middle school, which wasn't the regulation size as the new gym would be. The first basketball game played in the new gym was in January of 1964. Then principal, Mr. Tolley said he would buy all the players and coaches a steak dinner if they won. They all ate T bone steak after that game.
In 1969 only four winning teams went to the State Basketball tournament. Bridgeport was a AA school, but qualified to play in the AAA tournament. They lost to Huntington who won the state tournament that year.
In 1970 he took the job as Head coach for varsity football. During his tenure his teams won the state AAA championships 1972 & 1979, playing as a AA school. Bridgeport was the only AA school to ever win the AAA Championships. They won the AA championships in 1986 and 1988. The 1988 championship game was played on Mountaineer field. As everyone who ever watched Bridgeport football knew, Wayne wasn't fond of passing the ball. In overtime, the game was decided on a fake field goal to win the West Virginia state championship.
Coach Jamison received many accolades and awards. These awards included being inducted into the West Virginia Coaches Hall Fame, Bridgeport High School Hall of Fame and acknowledged as a member of the top 100 winningest coach in West Virginia.
In lieu of flowers, the family requests donations be made in Wayne's memory to the Wayne Jamison Scholarship Fund. The scholarship's mission is to further the education of Bridgeport High School football players. Checks should be made payable to BHS Scholarship Fund and mailed to PO Box 201, Bridgeport, WV 26330.
Friends will be received at Bridgeport United Methodist Church, 251 Worthington Drive, Bridgeport, WV on Monday from 2:00 PM – 8:00 PM. The funeral service will be celebrated in the church on Tuesday, February 27, 2018 at 11:00 AM with Reverend Dr. Ken A. Ramsey presiding. The interment will follow in Floral Hills Memorial Gardens, Quiet Dell, WV. Military rites will be provided by the Harrison County Honor Guard at graveside.
Condolences may be extended to the family at www.fordfuneralhomes.com.
The Jamison family has entrusted the care and arrangements to the Ford Funeral Home, 215 East Main Street, Bridgeport, WV.