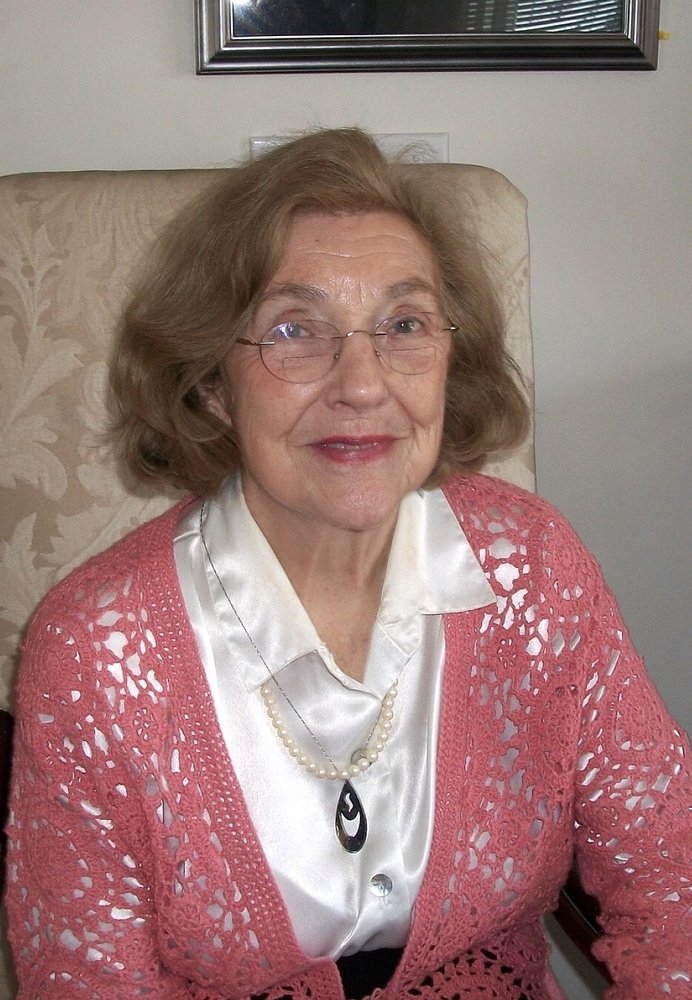 Obituary of Elizabeth Railey
Elizabeth G. "Jerry" Freeland Railey, of Bridgeport, WV, died suddenly and peacefully on January 27, 2018, at United Hospital Center.
Jerry was born on May 27, 1925, in Mountain Lake Park, MD. She was the daughter of Naomi M. Bailey and Warden King Freeland. Jerry graduated from Oakland High School. While in high school during WW II, she also attended a welding school, earning high honors upon completion. Her work at Glenn L. Martin Aircraft Factory, near Baltimore, brought her recent recognition by the American Rosie the Riveters Association and by Governor Justice as a Distinguished Mountaineer.
Jerry and the love of her life, Charles G."Bud" Railey, were married on October 31, 1947, in Baltimore, MD. The couple recently celebrated their 70th anniversary. Every day Jerry said to Bud "you are the best person I know." He would reply "and you are the most wonderful person in the universe, not just the world."
While primarily devoted to family and friends, Jerry had a lifetime commitment to volunteer efforts. After age 90, she became known as the "Cookie Lady" at a local nursing home, as she delivered home-baked cookies and love to patients every week. Jerry was a lifetime member of the Bridgeport Garden Club and participated in its many community projects. She and Bud also enjoyed restoring two historic houses, the Baldwin Cottage and the Sumner Stone House, in Mountain Lake Park. She gave support and time with her husband's businesses which included the Deerfield community.
In addition to her husband and younger sister, Winifred E. Tillett, she is survived by four daughters: Beverly R. Robinson; Patricia G. Moore; Nancy R. Afflerbach; and Diane E. Garvin; eight grandchildren: Jenifer L. Baker, Braden L. Walter, Matthew J. Moore, Kent N. Moore, Kevin A. Afflerbach, Elizabeth G. Schaffer, Stephen A. Railey, and David B Railey, and ten great-grandchildren. Jerry had great love for her many nieces and nephews.
The family wishes to express gratitude for the compassionate staff at United Hospital Center and the excellent services provided by the Bridgeport Rescue Squad.
The family suggests donations in Jerry's memory may be sent to Shepherd's Corner, 19 Pennsylvania Avenue, Bridgeport, WV 26330 or to House of Hope, 202 S. 4th St, Oakland MD.
A Gathering will be held on Saturday, April 21, 2018 at the Ford Funeral Home, 215 East Main Street, Bridgeport, WV from 3:00 PM - 5:00 PM. Condolences may be extended to the family at www.fordfuneralhomes.com.
The Railey family has entrusted the care and arrangements to the Ford Funeral Home, 215 East Main Street, Bridgeport, WV.