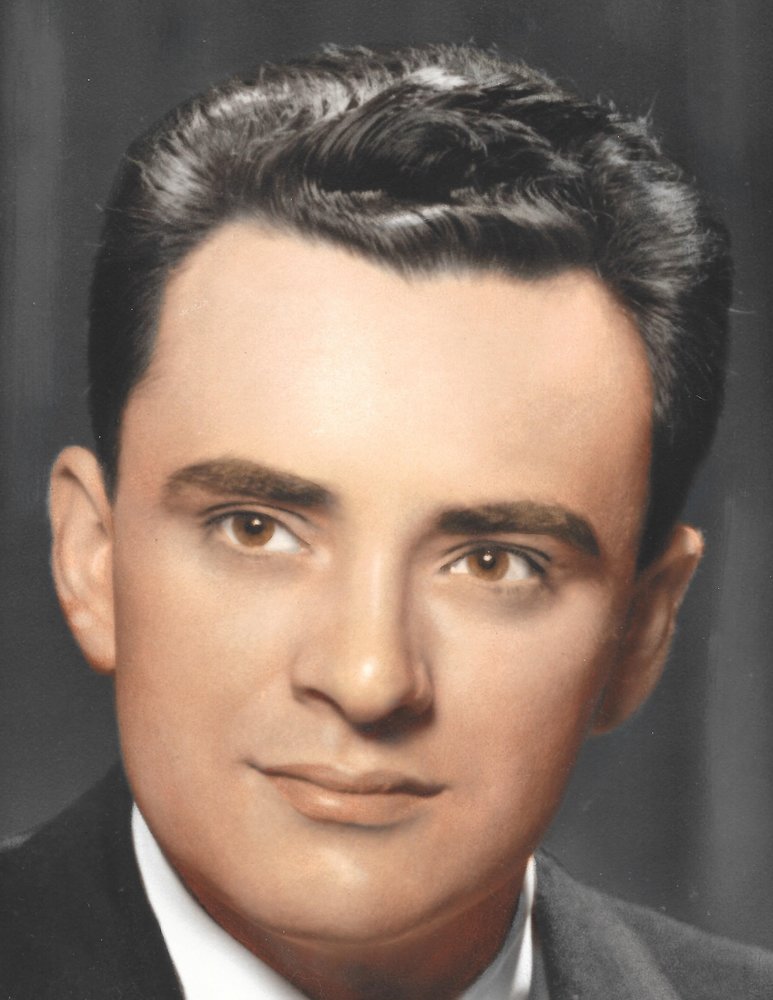 Obituary of Samuel Sbarra
Samuel Angelo Sbarra, 91, of Fairmont, West Virginia died Tuesday, January 23, 2018 in the Fairmont Regional Medical Center. He was born November 1, 1926 in New York, New York the son of Samuel A. Sbarra & Elizabeth Henry Sbarra. He was preceded in death by his wife of 59 years Phyllis June McCabe Sbarra in 2016.
Mr. Sbarra was a retired United States Postal Clerk, a member of St. Peter the Fisherman Catholic Church and served in the United States Army during World War II. He enjoyed volunteering for the Fairmont Soup Opera.
Mr. Sbarra is survived by 3 sons and 2 daughter in laws Mark Sbarra & Cathleen Montgomery of Maryland, Troy Sbarra of Florida and Shon Sbarra & Susan Coffman of North Carolina, 3 grandchildren Laura Sbarra, Aaron Sbarra & Lauren Sbarra and a nephew Robert Sbarra of New York. He was preceded in death by a sister Gloria Sbarra.
Memorial contributions may be made to the Fairmont Soup Opera, 425 Quincy Street, Fairmont, WV 26554.
The family will receive friends at the Ford Funeral Home, Ford Chapel, 201 Columbia Street, Fairmont, WV 26554 on Friday, January 26, 2018 from 2-4 & 6-8 p.m. Mass of Christian Burial will be held Saturday, January 27, 2018 at 10:00 a.m. in St. Peter the Fisherman Catholic Church, 407 Jackson Street, Fairmont, WV 26554. The committal service will follow in the Grandview Memorial Gardens. Full Military Honors will be held at graveside by the Military Veterans Council of Marion County. Online condolences may be made to the family at www.FORDFUNERALHOMES.com