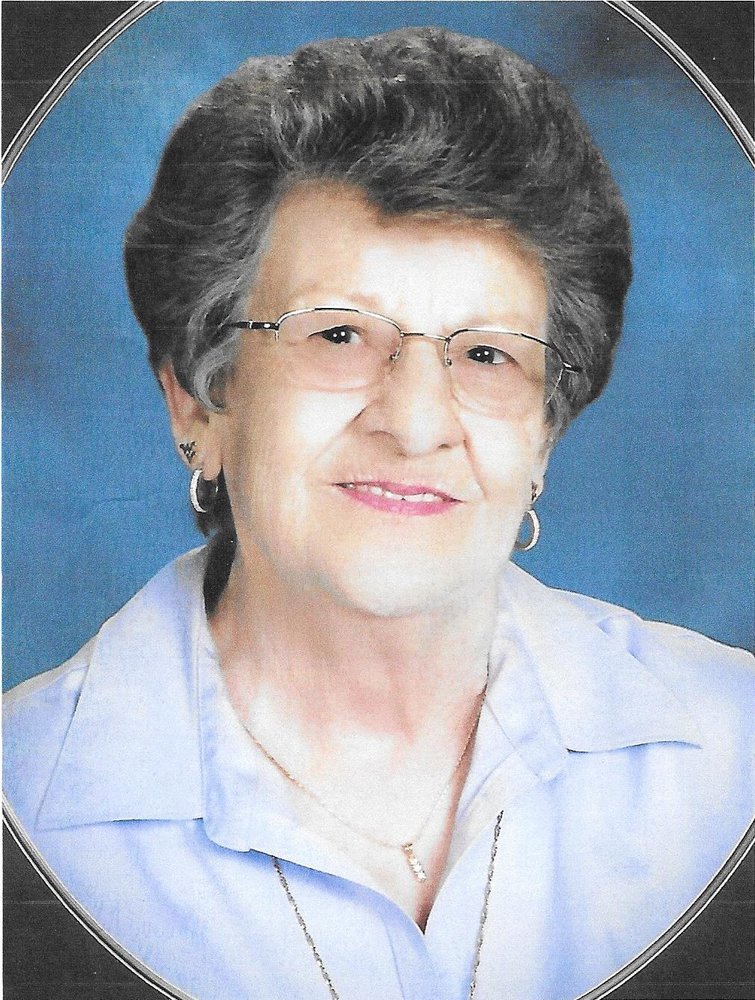 Obituary of Mary Steele
Mary Elaine Steele, age 83, of Fairmont died on Sunday, Jan 21, 2018, at Ruby Memorial Hospital. She was born in Jacksonburg (Wetzel County), WV, on January 5, 1935 a daughter of the late Harry Gene Lowe and Mary Edna Merrifield Lowe.
Mary was a retired secretary for Diamond Temple United Methodist Church, now Gateway United Methodist Church, of Fairmont with 20 years of service. She also attended the H & H Chapel United Methodist Church in recent years. Mary graduated from Pine Grove High School, class of 1952 and then came to Fairmont to work at Westinghouse. She held membership in the Women of the Moose Lodge #9 of Fairmont. She truly enjoyed decorating her home with seasonal holiday lights and had a great passion for bass fishing, especially in Fishing Creek at the family farm in Wetzel County.
Survivors include two sons, Gary and Roberta Steele of Fairmont, and Harry and Sandy Steele of Kane, Pennsylvania; a daughter Danette Clark and her husband Dick of Kure Beach, North Carolina. Two brothers survive; Harry Keith Lowe of Texas and Thomas Lowe of Paden City, WV as well as a sister Katy Ruth Day of Fairview, WV and a step brother, Lionel Lowe of Fairmont, and many nieces and nephews whom she loved.
She was preceded in death by her husband of 54 years, John Daniel "Danny" Steele in 2008, a step father James Willis Lowe, sister Marjorie Jean Lowe and a brother Jerry Lee Lowe.
Grandchildren include Johnna Noah and husband Jeff, Jacob Steele and wife Emily, Justin Steele and wife Erin, Benjamin Clark and wife Nikki, Shanna Clark, Sara Steele and Nate Campayno, and Emily Steele & fiancee Jacob Walters. Great grandchildren are Landon, Parker and Meredith Noah, Brody Steele, Sadie & Samuel Steele and Alec, Kaitlyn and Noah Clark, and Ellyson & Nora Campayno, and newest great granddaughter Bethany Kate Steele arriving in May.
She truly enjoyed going to camp, watching survivor, and playing cards with her very special friends Peg Hamrick, Bobby Cianfrocca, Sally Morrison, & Linda Hollandsworth.
Mary was very appreciative and grateful for all the nursing staff, therapists, and wonderful friends she made at her recent stay at Genesis Rehabilitation Center. She along with her family appreciate the great care she was given there and at Ruby Memorial Hospital where she was especially fond of her MICU nurse Jordan.
In lieu of flowers contributions made be made to a memorial fund at H&H Chapel UMC c/o Alice Bean, 96 Abby Lane, Fairmont, WV 26554
Friends and family may visit the Ford Funeral Home, 201 Columbia Street, Fairmont on Tuesday, January 23, 2018 from 1PM until 8PM and on Wednesday, January 24, 2018 from 10AM until 11AM. The funeral will be held in the funeral home on Wednesday, January 24, 2018 at 11AM with Reverend Gary Steele and Reverend Jacob Steele officiating. Interment will follow at the Grandview Memorial Gardens in Fairmont. Online condolences may be made to www.fordfuneralhomes.com.