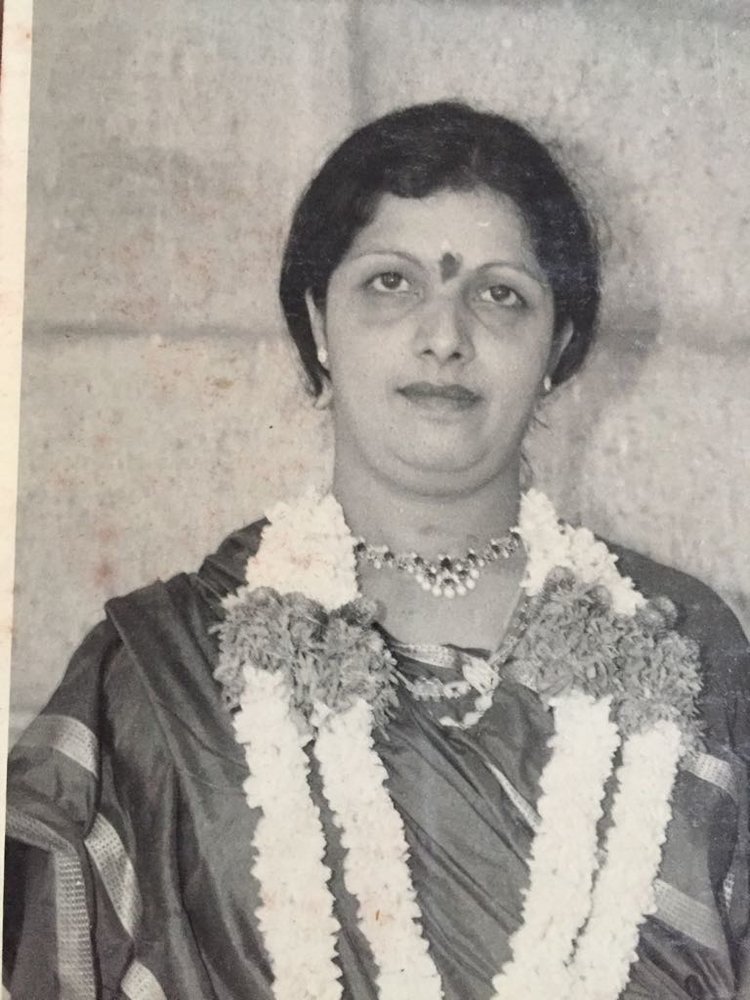 Obituary of Jwalitharani Ramanan
Jwalitharani Ramanan (Roopa), 68, (maiden name: Jwalitha Rani Srinivasan) of Fairmont, WV, passed away on December 24th, 2017 because of health complications. Her husband, son, daughter-in-law and daughter were present at the bed side in Fairmont General Hospital.
She was born on 29th April 1949, in Bangalore, India to B.R. Srinivasan and Mohana Srinivasan. She was the eldest of six sisters and two brothers.
Jwalitha completed her Bachelor of Arts (BA) from University of Bangalore. She and her family migrated to the United States of America in 1998 and spent the last 17 years in Fairmont/WV; after spending 2 years in Huntington/WV. Jwalitha worked in customer service, telemarketing, YWCA and in Wesbanco. She liked to spend her time in cultural activities, doing exercises, cooking, travelling (She has travelled extensively with her husband in India, USA, and Europe). While in India, she launched her career as a Public Relations manager for the Bangalore Department of Tourism. In USA, Jwalitha has participated in environmental control conferences by managing the exhibit table set up by her husband. She and her husband were frequent visitors to the Hindu temple in Pittsburgh/PA and Hindu Religious and Cultural Center in Morgantown/WV. Roopa has also attended Vacation Bible School.
Jwalitha is preceded by her brother Jayanth, father B.R. Srinivasan and mother Mohana Srinivasan. She is survived by her sisters Jayashree, Rani, Padmini, Vyji, Puttu, brother Vijay, her husband Dr. Pasupathy Ramanan (Ram/Chemical Engineering), by daughter Priya, son Anand and grandchildren Anagha,Krishna, Ananya and Anuja.