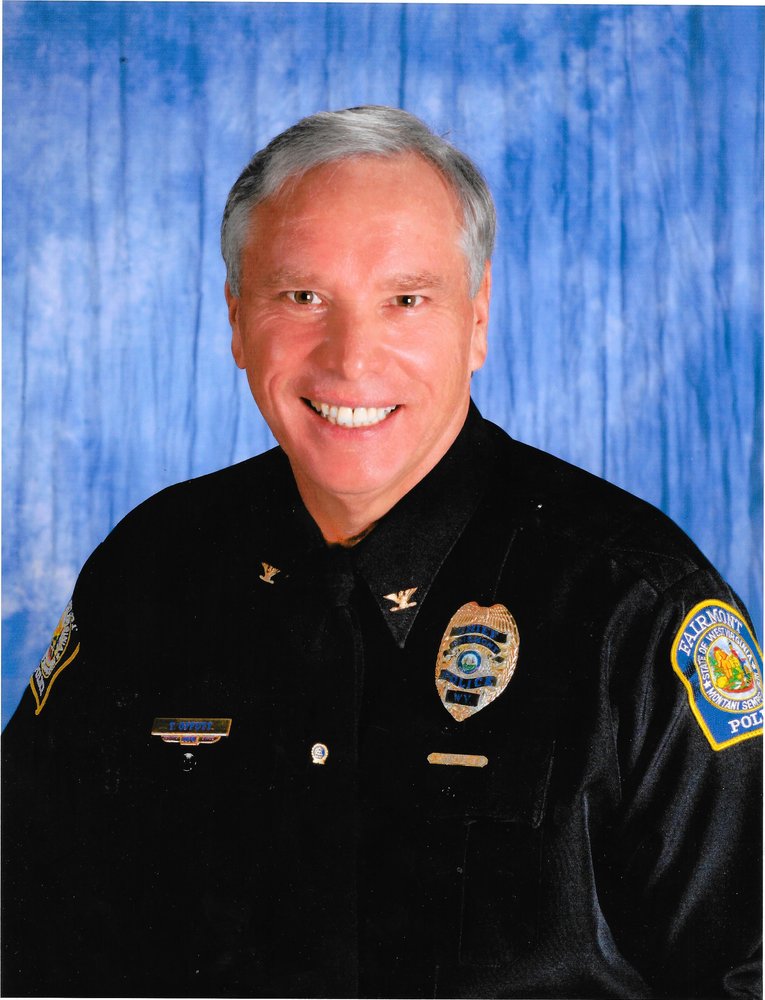 Obituary of Theodore "Ted" A. Offutt
Theodore "Ted" A. Offutt, 64, passed away on Sunday, August 27, 2017 at the Genesis Healthcare Tygart Center in Fairmont. He was born September 4, 1952 in Fairmont a son of the late James Roscoe and Arizona West Offutt. He is survived by his wife of four years, Crystal Wolfe Offutt.
Ted was a member of the Barrackville United Methodist Church. He was a 1970 graduate of East Fairmont High School, a 1975 graduate of Fairmont State College with a BA in Education, a 1977 graduate of the WV State Police Academy, and a 1982 graduate of the FBI National Academy. He served for over 28 years with the Fairmont Police Department where he served as a patrolman, detective, Sergeant, FBI Organized Crime Task Force, Lieutenant, Chief Detective, and Fairmont Chief of Police until his retirement in 2004. He then became director of the Marion County Community Corrections Day Report Center for over seven years until his retirement March 31, 2017.
Ted also served as Adjunct Instructor with Fairmont State University in the Criminal Justice Program, and as a substitute teacher with the Marion County Board of Education. He was the owner and operator of JKT Cheat Lake Pizza N Pasta LLC. He had previously coached junior high basketball and football, Little League baseball, IUE Rockets Football, as well as serving as President of the WV Pop Warner Football.
Ted was a member of the International Association of Chiefs of Police, the WV Chapter IACP, the FBI National Academy Associates, Law Enforcement Executive Development Association, Fraternal Order of Police, and the American Federation of Teachers AFL-CIO.
In addition to his wife, Ted is survived by his children Staci Offutt and her husband Jaron Feldman of Pittsburgh, PA, Natalie Rose Torti and her husband Michael of Pittsburgh, PA, and Matthew Offutt of Fairmont, his grandchildren, Penelope Rose Feldman and Eloisse Julieta Feldman, a step- son, Keifer Crossland of Fairmont, brothers, Jimmy Offutt and his companion Mary Rizzio of Fairmont, David Offutt of Fairmont, and Ronnie Offutt of Fairmont, his sisters, Carolyn Prince of WV, Connie Offutt of Ohio, Candy Hatfield of WV, and Sharon Coffman and her husband Danny of Alabama.
In addition to his parents, he was preceded in death by his brother, Charles Thomas Offutt
The family would like to thank Dr. Mattes and Dr. Auber of the Mary Babb Randolph Cancer Center, as well as the doctors and staff of the Genesis Healthcare Tygart Center for the excellent care they provided to Ted the past several weeks.
Friends and family may call the Ford Funeral Home, 201 Columbia Street, Fairmont on Tuesday, August 29, 2017 from 1PM until 8PM and on Wednesday, August 30, 2017 from 1PM until 8PM, and on Thursday, August 31, 2017 from 10AM until 11AM. The funeral will be held in the funeral home on Thursday, August 31, 2017 at 11AM with Reverend Stephanie Bennett officiating. Interment will follow at the Mt. Zion Cemetery in Fairmont, WV. Online condolences may be made to www.fordfuneralhomes.com.