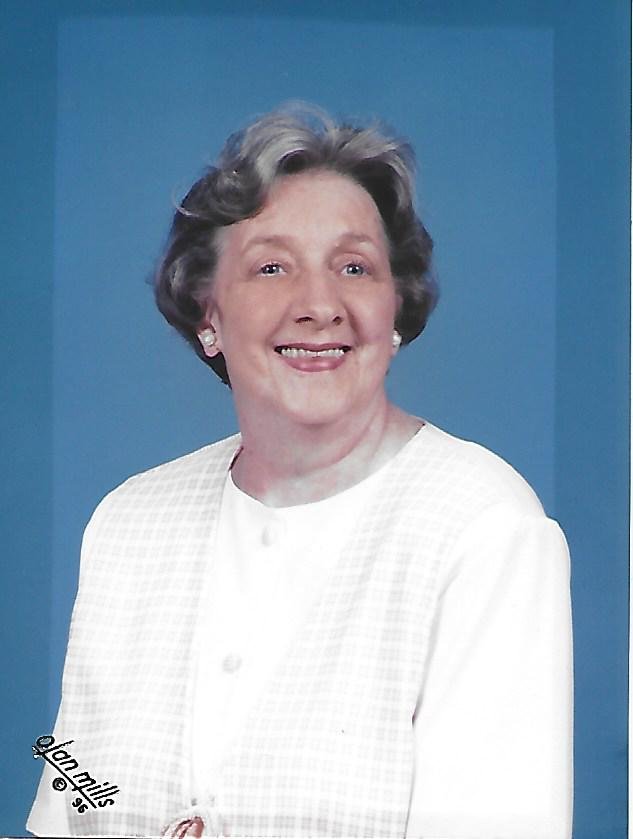 Obituary of Wanda Mae Hyde
Wanda Mae Smith Hyde, 91 of Clarksburg, passed away on Sunday August 6, 2017 at the United Hospital Center in Bridgeport. She was born July 9, 1926 in Clarksburg a daughter of the late Albert Evans and Beatrice Furbee Smith. She was preceded in death by her husband Cecil W. Hyde, Jr.
Mrs. Hyde was a member of the First United Methodist Church of Clarksburg. She was a 1944 graduate of Washington Irving High School. Following graduation she was employed as a secretary / bookkeeper with Pettry Brothers which included shoe stores, restaurants, and coal mining stores. Once she and her husband started their family she was a devoted homemaker taking care of her family. She later worked with Capehart's Service Station helping with their monthly finances, as the secretary of the First United Methodist Church in Clarksburg, and as a bookkeeper with Larosa Fuel Company. Wanda was member of the League for Service for many years and later earned her "Lifetime Membership". She loved gardening and was a charter member of Stealey Terrace Garden Club, and later remained a sustaining member. Wanda taught the three-year old Sunday School class for over 20 years. She loved antiques and refinishing furniture. She enjoyed painting with watercolors and pastels, and was a wonderful flower arranger. She loved spending her summers at Lake Floyd and vacationing at the beach. She spent as much time as possible with her grandsons and her family.
Wanda is survived by her two daughters: Shelley Hyde of Fairmont and Elizabeth "Babbs" and her husband Robert Tolley of Bridgeport; as well as her grandson, Ryan Will Tolley of Bridgeport.
In addition to her husband and parents, Wanda was preceded in death by her sisters: Betty Jean and her husband William G. Manley and LaVonne Marie Smith; and her grandson Alan Clark Tolley.
Mrs. Hyde's family would like to thank Beverly Surock for her generous love and care given to Wanda over the past year.
Memorial contributions may be made to either the Humane Society of Harrison County, 2450 Saltwell Road, Shinnston, WV 26431; the Juvenile Diabetes Research Foundation, 26 Broadway 14th Floor, NY, NY 1004; or the United Way of Harrison County, P.O. Box 2452, Clarksburg, WV 26302-2452.
Friends and family may visit the Ford Funeral Home, Allen Chapel, 215 East Main Street, Bridgeport, on Thursday, August 10, 2017 from 4:30 P.M. until 6:30 P.M. A graveside service will be held at the Bridgeport Cemetery on Friday, August 11, 2017 at 1 P.M. with Reverend Greg Godwin officiating. Online condolences may be made to www.fordfuneralhomes.com.