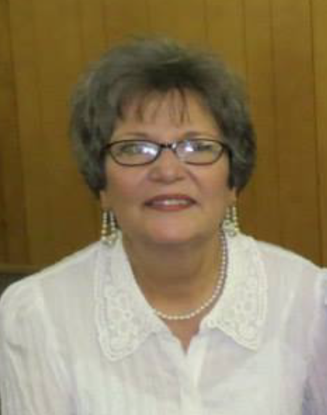 Obituary of Edwina Doris Summers
Edwina Doris Summers, 65, of Grafton, passed away on Wednesday, August 2, 2017 at UPMC Pittsburgh. She was born June 29, 1952 in Fairmont, a daughter of the late Edwin Hibbs and Doris V. Barnes Nuzum. She is survived by her husband of 44 years, Gerald Lee Summers.
Edwina Summers was a member of the White Hall Church of Christ. She was a 1970 graduate of East Fairmont High School and attended Fairmont State College. Edwina served with the White Hall Church of Christ Nursery School as a teacher for 33 years as well as the director for the past 21 years, where the motto is "Jesus loves the little children and so do we". Edwina enjoyed planting flowers and admiring God's beauty in them. She was a devoted servant of the church. She taught personal Bible studies and dedicated most of her days to her worship, studies, and life example of loving her Lord. Edwina loved children. She dedicated her life to the children in her nursery school, as well as being a devoted and loving "Nana" to her four grandchildren. Jesus loves the little children and so did she.
In addition to her husband, she is survived by her children: Jerin Summers, Janon and her husband Brad Klug, and Jamen and his wife Jennifer Summers, all of Grafton; her grandchildren: Kaden Summers, Javin Summers, Jaylin Summers, and Kyah Klug; her sister Linda Nuzum Elliott of Plano TX; as well as several nieces and nephews.
Her family requests memorial donations be made to the White Hall Nursery School, 3546 Fairmont Avenue, Fairmont, WV 26554.
Friends and family may visit the Ford Funeral Home, 201 Columbia Street, Fairmont, WV on Sunday, August 6, 2017 from 2PM until 4PM and from 6PM until 8PM, as well as Monday, August 7, 2017 from 10AM until 11AM. The funeral service will be held in the funeral home on Monday, August 7, 2017 at 11AM with Evangelist Harry Summers, Evangelist Bryant Myers, and Evangelist Kevin Lough officiating. Interment will follow at the Beverly Hills Memorial Gardens, Westover WV. Online condolences may be made to www.fordfuneralhomes.com.