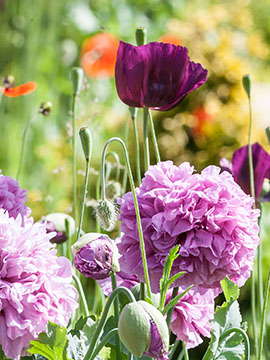 Obituary of Norma Bosley
Norma Bosley, 85, of Fairmont, passed away on Monday, July 31, 2017 at the residence of her son. She was born December 28, 1931 in Shinnston, WV a daughter of the late John and Rose Nuto Spadafore. She was preceded in death by her husband, Richard Lynn Bosley.
Mrs. Bosley was a member of St. Anthony's Catholic Church in Fairmont. She was a graduate of Shinnston High School. Norma retired in 1991 from Monongahela Power where she worked as a bookkeeper for over 33 years.
Survivors include her children: Steven and his wife Beth Bosley, Rick Bosley and his husband Mike Sauro, Elizabeth Bosley, Mark and his wife Donna Bosley, and Tim and his wife Sara Bosley; her grandchildren: Beau Bosley, Kathryn Nedovic, Brennen Bosley, Matthew Bosley, Christopher Rymer, Emily Bosley and Jared Bosley; seven great grandchildren; her brother, John D. and his wife Sally Spadafore, as well as several nieces and nephews.
In addition to her husband, she was preceded in death by her beloved dog Julie; five brothers; Anthony, Joseph, Lawrence, James and Frank Spadafore; six sisters: Mary Trumpower, Sarah Monderine, Janie Price, Theresa (Daisy) Yowell, Virginia Paletta and Flora Goots, as well as several nieces and nephews
Memorial donations may be made to the hospice of the givers choice.
The family has entrusted Ford Funeral Home, R.C. Jones Chapel, 1410 Country Club Road, Fairmont with her funeral arrangements. As per her wishes, funeral services will be private. Private committal services will be held at Clermont Cemetery in Fairmont. Online condolences may be made to www.fordfuneralhomes.com.