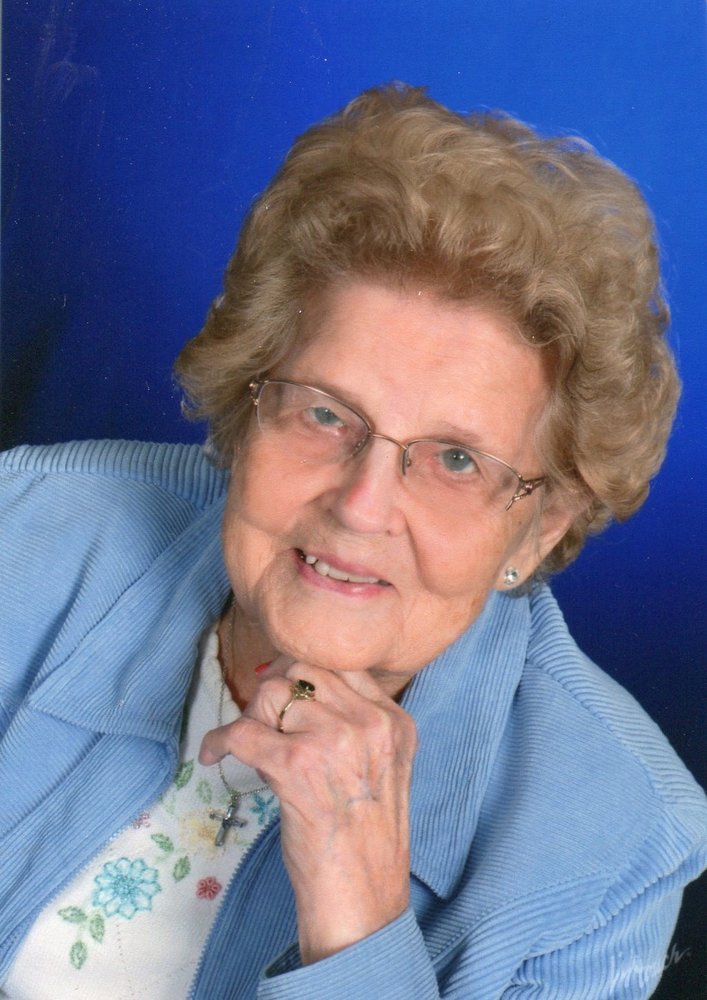 Obituary of Leola L Robinson
Leola L. Robinson, age 100, passed away June 29, 2017, at her home in Glen Burnie, Maryland, where she lived with her daughter, Twila.
Leola was born in Rowlesburg, WV, and later lived most of her life in Fairmont with her husband, Thomas C. Robinson, now deceased. She was devoted to her family and Church and had many creative talents and a passion for people and animals. She was an active member of Central United Methodist Church in Fairmont, planning among other things, the annual turkey dinner, also a member of the Lydia Ruth Circle and Young at Heart. She was also an active member of the Lions Club and the Sharing & Caring Cancer Society. After moving to Glen Burnie, she attended St. Paul's Lutheran Church and was a member of the Young at Heart at Glen Burnie Methodist Church. After retiring from Westinghouse in 1980, she enjoyed traveling to Italy, Hawaii and various other places.
Leola is predeceased by her first husband, Lyverl (Jim) Fretwell. She is survived by her daughters, Twila Killian-Doegen and Kay R. Jaeger, granddaughter, Dawn
Jones and her husband, Walter (Gene) Jones, two great granddaughters, Caitlin and Shelby Jones, and nephew, Richard Richardson and wife, Alta.
The family will receive friends at Ford Funeral Home, R. C. Jones, Chapel, 1410 Country Club Road, Fairmont, WV, on Wednesday, July 5, from 3-5 p.m. and 7-9 p.m. Services will be held at Central United Methodist Church, 301 Fairmont Avenue, on Thursday, July 6, at 10:00 a.m., with Rev. D. D. Meighen, retired, officiating. Burial services will be on Thursday, July 6, at 3:00 p.m. at Mt. Olivet Cemetery, Lantz Ridge, Aurora, WV.
In lieu of flowers, donations may be made in Leola's memory to Central United Methodist Church or Marion County Humane Society, Post Office Box 905, Fairmont, WV 26554.