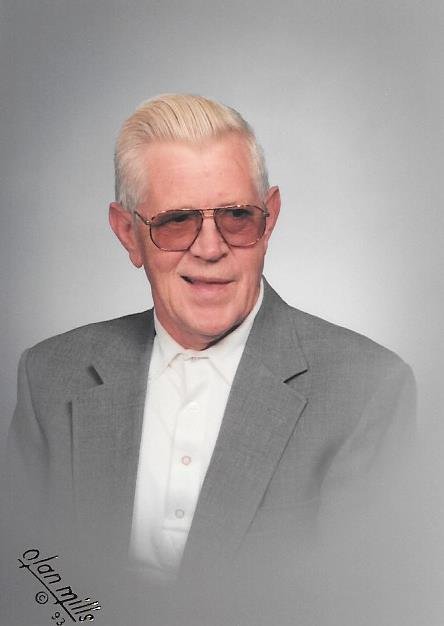 Obituary of Guy Wooddell, Jr.
Guy Wooddell, Jr., 86, of Fairmont, formerly of Weston, WV, passed away Sunday, June 11, 2017at the Fairmont Regional Medical Center. He was born in Shelton, Clay County, WV on April 27, 1931 a son of the late Guy and Violet Newell Wooddell. He is survived by his wife of 57 years, Twila Hays Wooddell.
Guy attended Weston High School and served in the United States Navy during the Korean War. He was employed for over forty years as an electrical lineman by I.B.E.W. Local #71 in Columbus, OH.
In addition to his wife, he is survived by one daughter, Amy Beth and her husband Lowell Maxey of Bridgeport, WV; three sons: Steve and his wife Sandy Wooddell of Dublin, OH, Dave and his wife Lisa Wooddell of Reynoldsburg, OH, and Kevin Wooddell of Belpre, OH; a step-daughter, Joyce and her husband Paul Phillips of Fairmont, WV; 5 grandsons, 1 granddaughter, one step-granddaughter, and six great grandchildren. He is also survived by his sister Carol Sue Boilon of Kentucky and several nieces, nephews, and cousins.
In addition to his parents, Guy was preceded in death by his brothers R.L. Wooddell and Paul Wooddell, and his sister Estelle Beck.
Memorial Contributions may be made to the American Lung Association. 2102 Kanawha Blvd. East, Charleston, WV 25311.
At the request of Mr. Wooddell cremation services have taken place. Friends and family may visit the Ford Funeral Home, 201 Columbia Street, Fairmont on Saturday, June 17, 2017 from 1PM until 2PM. The memorial service will be held in the funeral home at 2PM with Pastor Bill Toothman officiating. Online condolences may be made to www.fordfuneralhomes.com.