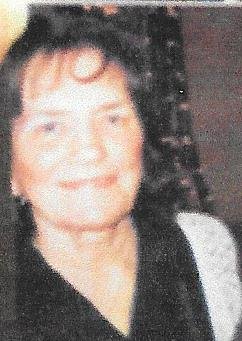 Obituary of Alice Ruth Prince Napolillo
Alice Ruth Prince Napolillo, 89, of Rivesville, West Virginia died Wednesday, May 3, 2017 in the Ruby Memorial Hospital in Morgantown, WV. She was born January 9, 1928 in Fairmont, WV a daughter of the late Fred Prince & Emma Mary Robinson Prince. She was preceded in death by her husband Anthony James Napolillo.
She is survived by 5 children Lynn Colette Morris, Anthony Ralph Napolillo, James Roy & Nancy Jean Napolillo, Mark Joseph & Jonna Dee Napolillo and Alison Dawn Napolillo and her fiancé Gary O'Dell, a sister Patricia Alonso Gower, 12 grandchildren Chrissy Morris Drenning, Traci Morris Ricottilli, Marshall Morris, Ali Morris, Zachary Napolillo, Kelby Napolillo, Tacy Napolillo, Tara Napolillo, Morgan Lee Napolillo, Luke Napolillo, John Quinn Napolillo & Mallory Napolillo, 9 great grandchildren and many nieces & nephews. She was preceded in death by a brother Roy Arnold Prince and a sister Ellen Elizabeth Freville.
Mrs. Napolillo retired at the age of 81 from the Ruby Memorial Hospital Cafeteria with 40 years of service. She is a member of the Immaculate Conception Church in Fairmont, WV and former member of the Our Lady of the Assumption Catholic Church in Rivesville, WV. Mrs. Napolillo was a 1946 graduate of Morgantown High School and enjoyed dancing, swimming, watching sports & traveling.
The family will receive friends at the Ford Funeral Home, DeGarmo Chapel, 207 Second Street, Rivesville, WV 26588 Friday, May 5, 2017 from 11 a.m.-8 p.m. and Saturday, May 6, 2017 from 9-11 a.m. The Rosary Prayers will be recited Friday evening at 7:30 p.m. in the funeral home with Sr. Stella Cronauer, CSJ. The funeral service will be held in the funeral home on Saturday at 11:00 a.m. with Father JoJan Joseph , CST. The committal service will follow in the Mt. Carmel Cemetery, Fairmont, WV. Online condolences may be made to the family at www.FORDFUNERALHOMES.com.
Visitation
11:00 am - 8:00 pm
Friday, May 5, 2017
DeGarmo Chapel
2nd Street, P.O. Box 48
Rivesville, West Virginia, United States
304-363-3130
Visitation
9:00 am - 11:00 am
Saturday, May 6, 2017
DeGarmo Chapel
2nd Street, P.O. Box 48
Rivesville, West Virginia, United States
304-363-3130
Funeral
11:00 am
Saturday, May 6, 2017
DeGarmo Chapel
2nd Street, P.O. Box 48
Rivesville, West Virginia, United States
304-363-3130